COVID-19 SUPPORT TO CARIBBEAN MUSEUMS: MAC'S VIRTUAL PROGRAM
In August, MAC will launch a Virtual Program of conversations, workshops and webinars to support Caribbean Museums.
"In Conversation" Series
Part One: August 13, 2020 6:00PM EDT (English Conversation)
Join MAC in conversation with Museum leadership from different linguistic regions of the Caribbean (Spanish, English, French, and possibly Dutch) as they discuss the impact of COVID-19 on their museums, how their institutions initially adapted to the crisis, engagement strategies used in lockdown, move to reopening, and looking to the future of the sector.
Workshops and Webinars
Part One: August 7, 2020 12:00-1:00PM EDT (Digital Museums in a New Era)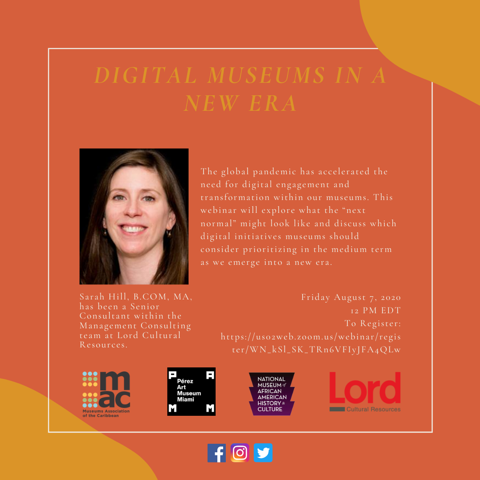 The global pandemic has accelerated the need for digital engagement and transformation within our museums. This webinar will explore what the "next normal" might look like and discuss which digital initiatives museums should consider prioritizing in the medium term as we emerge into a new era. After the presentation, participants will have the chance to ask questions and share their own thoughts and ideas.
This will be followed in September by a workshop series, which seeks to provide new training and engagement tools. Topics will include: Best Practice in Health and Safety for Museums and Heritage Sites, and Funding and Advocacy for Museums, an issue of critical importance for short and long term sustainability.
Through MAC's ongoing partnership with the National Museum of African American History and Culture's Office of Strategic Partnerships, the Perez Art Museum Miami and LORD Cultural Resources, as well as support from our "In Conversation" guest speakers, we will host these workshops and webinars at no cost to participants.
We hope you will join us at one or more of these sessions and invite you to consider sharing your own innovative museum projects and digital strategies via the MAC social media platforms and newsletter.
For the detailed schedule and to register, please visit our Virtual Program page .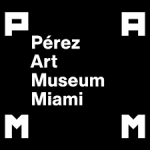 ---