English Speakers' Biographies
"In Conversation" Series (English Caribbean) – August 13, 2020 – 6:00PM EDT
Nimah Muwakil-Zakuri, Director, Central Bank Museum of Trinidad & Tobago (Trinidad & Tobago)
Amanda Coulson, Director, National Art Gallery of the Bahamas (Bahamas)
Shani Roper, Curator, University of the West Indies Museum (Jamaica)
Natalie Urquhart, Director, National Gallery of the Cayman Islands (Cayman Islands)
Moderator: Germaine Joseph, Programme Officer, Built Heritage Conservation, St Lucia National Trust (St Lucia)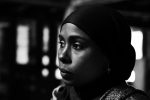 Nimah Muwakil is an art historian by training. She graduated from the Universidad de Oriente, Santiago de Cuba, Cuba in 2007. Upon her return to Trinidad and Tobago she began working at the National Museum and Art Gallery eventually heading the organization as Curator/Director before leaving in 2013. She is currently the Curator of the Central Bank Museum and holds a Master of Philosophy degree in Cultural Studies from the University of the West Indies. She is an IVLP alumnus in Cultural Heritage Preservation and was also a recipient of a Getty Fellowship to attend the American Alliance of Museum's Annual conference and be a part of training sessions on Leadership in Museums with other curators from around the world. Nimah has an interest in using museums as a means of creating awareness around social issues through innovative programmes and exhibitions that also inculcate an awareness and appreciation of Trinidad and Tobago's cultural heritage.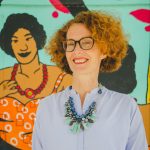 Amanda Coulson is a Bahamian and US national. She started her career in New York at the old-Master dealers Wildenstein & Sons, before continuing on to various art galleries in London, Paris and Milan. As a critic, Coulson spent 2 years as the international Editor of art magazine Tema Celeste in Milan, before moving to Frankfurt. There she wrote for a variety of international art journals and provided critical texts for monographic gallery and museum shows, while also curating exhibitions for both institutions and commercial spaces. Coulson is one of the co-founders of the VOLTA contemporary art fairs, held annually in Basel and New York, and served as Executive Director from 2005-2012. She returned to The Bahamas to take up the leadership role at the NAGB, where her focus is on increasing international awareness of the contemporary Caribbean art scene and expanding the capacity and reach of the NAGB.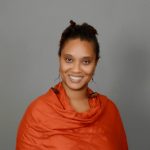 Shani Roper is Curator of the University of the West Indies Museum, which reflects upon UWI's history and development and its regional role. As the former Research Officer and Acting Director of Liberty Hall: the Legacy of Marcus Garvey, Dr. Roper believes that museums are community spaces in which visitors are encouraged to explore, be empowered, and unpack complex narratives and themes while at the same time encouraging critical thinking. Trained as a Social historian of the Caribbean, her research interests explore histories of Caribbean childhood, museums education and community engagement, sustainable heritage development and pedagogical approaches to the study of history. She has published articles on Afro-Jamaican childhood and social policy in Jamaica in Journal of the History of Childhood and Youth, Journal of Caribbean History and Caribbean Studies.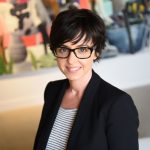 Natalie Urquhart is the Director and Chief Curator of the National Gallery of the Cayman Islands. With 18 years of experience in the cultural sector, she specializes in developing creative strategies, programming and exhibitions for public sector arts organizations and heritage sites. Natalie is also a core committee member of the Tilting Axis network, working to further the development of infrastructure, production and markets for the Caribbean's visual arts sector, and Cayman Islands National Cultural Policy Committee where she represents the Visual Arts and Creative Industries sectors.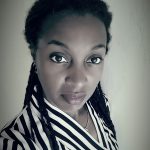 Germaine Joseph holds a BSC in Architecture with 5 years work experience in conservation and preservation of Cultural Heritage. She was recently certified in Museum Conservation Skills and Values Heritage Management at the University of the West Indies in conjunction with the OAS. Germaine was awarded a 2019 fellowship with the Museums Association of the Caribbean for her work reconstructing Walcott House, the birth museum of Sir Derek and Roderick Walcott. Walcott House is a museum and a place of learning, celebrating the Walcott brothers and their family's contribution to the Cultural Arts in Saint Lucia. Focusing on interpretation, education, culture, drama and entertainment, the Museum houses both tangible and intangible Cultural Heritage of Saint Lucia. Since her term with the Saint Lucia National Trust Ms. Joseph has married her passion for Architecture with her fervor for cultural heritage and preservation.