New Board for MAC 2020
The 30th Conference of the Museums Association of the Caribbean concluded on Friday, November 15 with an Annual General Assembly at the CTM's Hotel de l'Assemblée. The delegates, from some 20 Caribbean countries and their US and European diasporas, sat in a plenary session.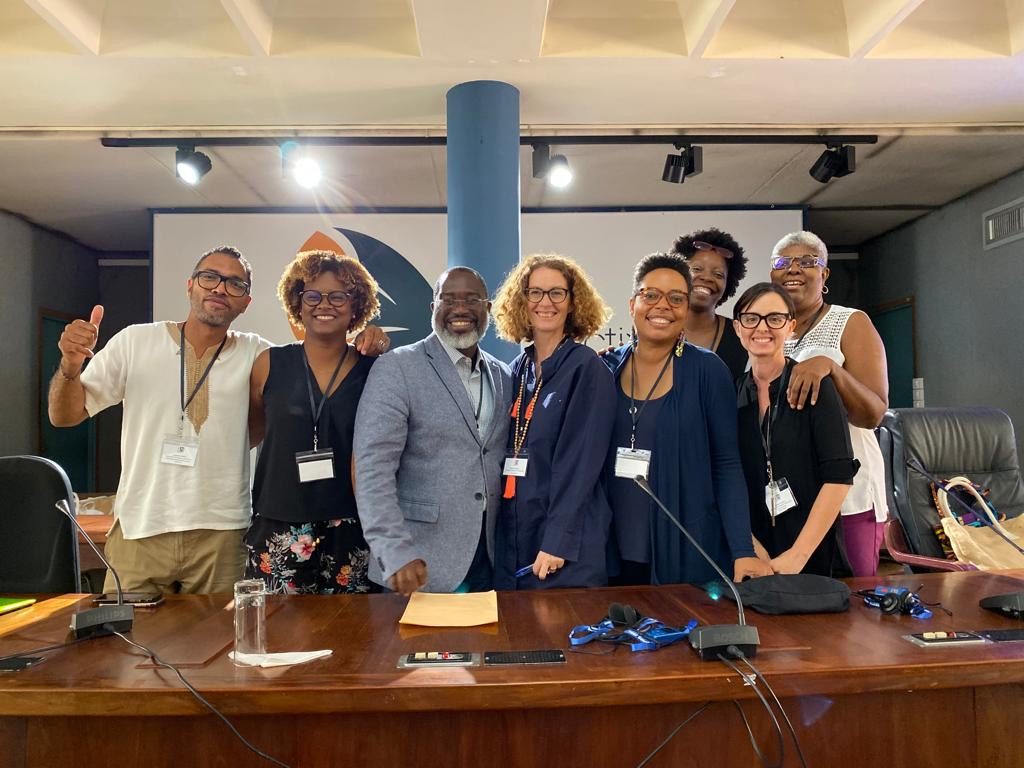 At the annual AGM, a new Board of Directors was elected representing a wide scope of regional and US-based institutions. New members include Kevin Farmer (Deputy Director of the Museum and Historical Society of Barbados), Laurent C. Ursulet (Collectivité Territoriale de Martinique and Saint Jacques Fund Estate, Martinique), Adrienne Chadwick (Mississippi Museum of Art, USA), Laurella Rincon (Memorial ACTE, Guadeloupe), Katarina Jacobson (Musée Edgar Clerc de Guadeloupe, Guadeloupe), Nyesha Warren (Society of Friends of the West Indian Museum of Panama, Panama), and Amanda Coulson (National Art Gallery of the Bahamas, Bahamas). Natalie Urquhart (National Gallery of the Cayman Islands) returns as MAC President, Joanne Hyppolite (National Museums of African American History and Culture, USA) as Vice-President, Lauren Christie (Berman Fisher, Cayman Islands) as Treasurer, and Susan Garcia (Trinidad-Tobago/Martinique) as Secretary. The Museums Association of the Caribbean looks forward to opening up new opportunities for regional and international cooperation through the diverse representation on the Board.
Visit our Board page to read the biographies of each member of our Board of Directors.
---