Silent Auction 2019
One of the highlights of our annual gathering is the silent auction which always takes place during the conference. We are reaching out to solicit auction donations from you or your organization. The funds raised from your contribution will help MAC continue serving the interests and professional needs of Caribbean museums, galleries and heritage sites.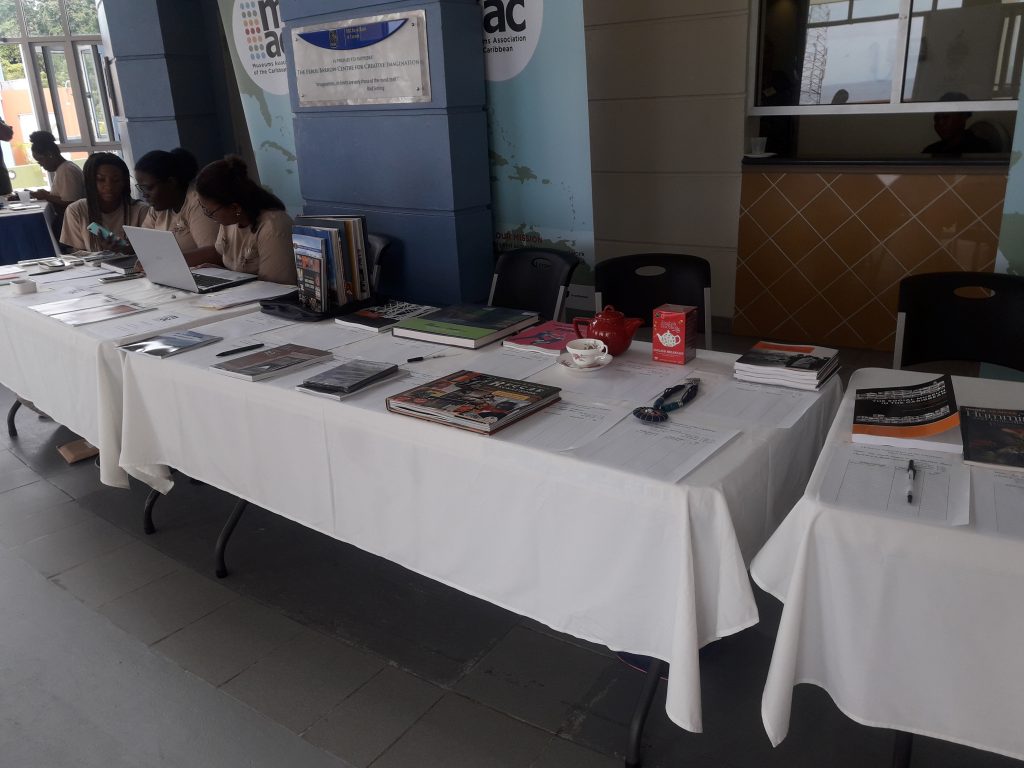 Following are types of items that past experience suggests do well at the auction:
– Jewelry and other accessories from your region
– Rare wine and spirits from your region
– Cultural products from your region (i.e. Belizean wood cheese board, Haitian metal art, Panamanian mola, and more)
– Portable artwork (weight and size should be luggage friendly)
Item values should range between $25 and $100.
Note that objects intended for the auction will be exhibited in the library of the Museum of History and Ethnography, located about a hundred meters from the venue of the Conference. They will be shown to the public at the cocktail reception on November 13. They would then be transported to the Père Pinchon Museum for MAC's anniversary party on the evening of Friday, November 15th, where the winning bids will be revealed.
Drop off
Donations for the auction may be dropped off at the MAC table at the conference venue (CTM building) during the following dates and times:
Wednesday
08:00 am – 12:00 pm and 01:00 – 04:00 pm
Thursday
08:00 am – 01:30 pm
Please complete the highlighted areas of the attached form only (download as Word file or PDF form) and deposit it with your donation.
We hope you will consider contributing to this year's conference. Thank you for your consideration of this request. We look forward to seeing you in Fort-de-France!
Natalie Urquhart, President
MAC Board

Joanne Hyppolite, Vice-President
MAC Board
---
Demande de dons pour enchères silencieuses
L'un des points forts de notre rencontre annuelle est la vente aux enchères silencieuse qui a toujours lieu lors de notre congrès. Nous vous contactons aujourd'hui pour solliciter des dons de votre part ou de votre organisation en vue de la vente aux enchères. Les fonds recueillis grâce à votre contribution permettront à l'AMC de continuer de répondre aux besoins des professionnels de musées, galeries et sites patrimoniaux des Caraïbes.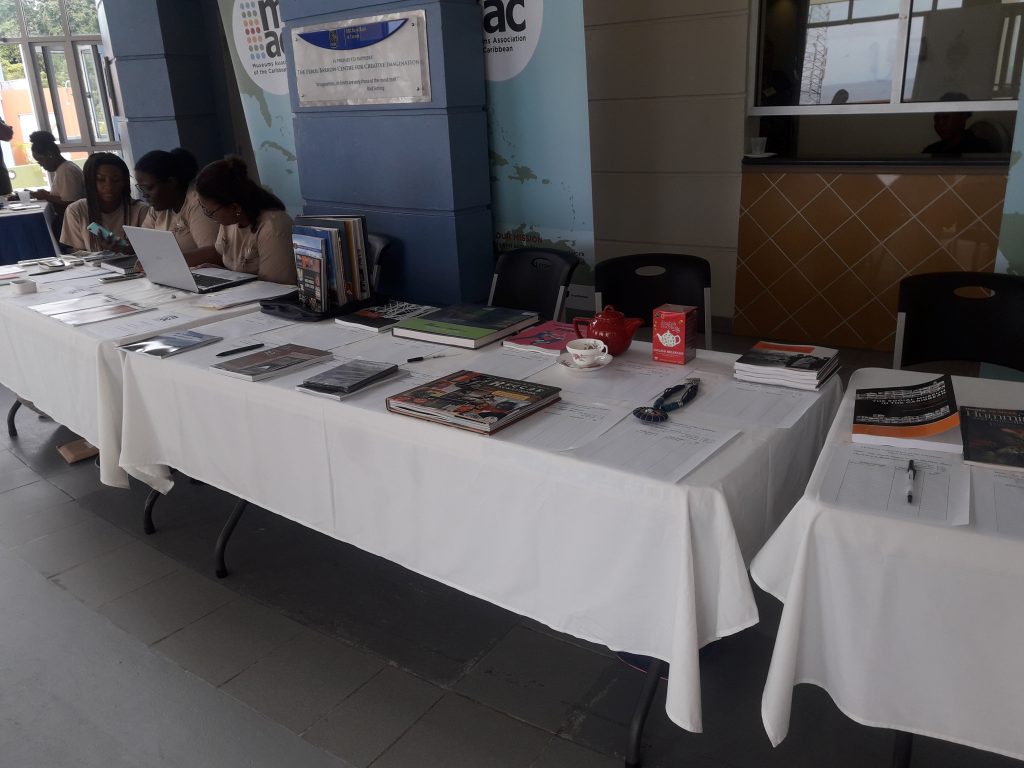 Voici les types d'articles qui se vendent généralement bien lors de nos ventes aux enchères :
– Bijoux et autres accessoires de votre région
– Vins et spiritueux rares de votre région
– Produits culturels de votre région (par ex. : planche à fromage en bois de Belize, art en métal haïtien, mola panaméen, etc.)
– Œuvres d'art transportables (le poids et la taille doivent être adaptés aux bagages)
La valeur des articles doit se situer entre 25 $ et 100 $.
Veuillez noter que les objets destinés à la vente aux enchères seront exposés dans la bibliothèque du Musée d'Histoire et d'ethnographie, situé à une centaine de mètres du lieu du congrès. Ils seront montrés au public lors du cocktail dinatoire le soir du 13 novembre. Les objets seront ensuite transportés au Musée du Père Pinchon le vendredi 15 novembre pour la soirée anniversaire de l'AMC, lors de laquelle les gagnants de l'enchère seront révélés.
Déposés
Les dons pour la vente aux enchères pourront être déposés à la table de l'AMC dans le bâtiment CTM où a lieu le congrès aux dates et heures suivantes :
Mercredi
08h00 à 12h00 et 13h00 à 16h00
Jeudi
08h00 à 13h30
Veuillez remplir uniquement les zones en surbrillance jaune du formulaire ci-joint (télécharger en format Word ou PDF) et le déposer avec votre don.
Nous espérons que vous envisagerez de contribuer à la vente aux enchères de cette année et vous remercions de l'examen de cette demande. Nous sommes impatients de vous rencontrer à Fort-de-France !
Natalie Urquhart, Présidente
Conseil d'administration de l'AMC

Joanne Hyppolite, Vice-Présidente
Conseil d'administration de l'AMC
---