Webinar Speakers' Bios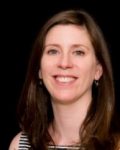 Sarah Hill, B.COM, MA, has been a Senior Consultant within the Management Consulting team at Lord Cultural Resources for over 6 years and is the practice leader specializing in digital transformation for museums and cultural institutions. Her recent project experience includes a digital strategy encompassing eight state-run museums for the New Mexico Department of Cultural Affairs, a think piece on e-learning for the MiSK Heritage Institute, Saudi Arabia, and a series of digital pilot projects to improve digital content development, distribution and discoverability for a partnership of local, provincial and national performing arts and museum organizations across Canada.
---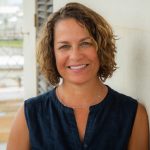 Lisa Howie is the Director of Learning & Engagement at the National Museum of Bermuda (NMB). The transition to the NMB follows a twelve-year career in public and private education, and ten years at the Bermuda National Gallery, first as director of education & programming, then executive director. Lisa is the owner/ curator of Black Pony Gallery, showcasing contemporary artists from Bermuda and the Caribbean/ Atlantic region. She joined the board of directors of the Bank of Bermuda Foundation in 2019. Lisa is a published writer and a certified yoga teacher. www.lisahowie.comwww.artsy.net/blackponygallery
---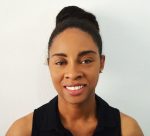 Monique Barnett-Davidson is an interdisciplinary visual art professional, currently working at the National Gallery of Jamaica (NGJ) as the acting Senior Curator. She holds a B.A in Painting from the Edna Manley College of the Visual and Performing Arts (Kingston, Jamaica) and is currently awaiting her M.A. degree in Heritage Studies from the University of the West Indies (Mona). Since 2007, Monique has worked in various aspects of the visual arts in Jamaica including art education, exhibition programming and development, as well as art museum education and research. From 2006 to 2010, Monique worked as an art teacher, mainly at the secondary school level. A member of the National Gallery of Jamaica's staff since 2010, Monique has been a lead coordinator for several educational programmes at the NGJ including public forums, outreach initiatives and workshops.