2020 AGM
ABOUT MAC'S 2020 ANNUAL GENERAL MEETING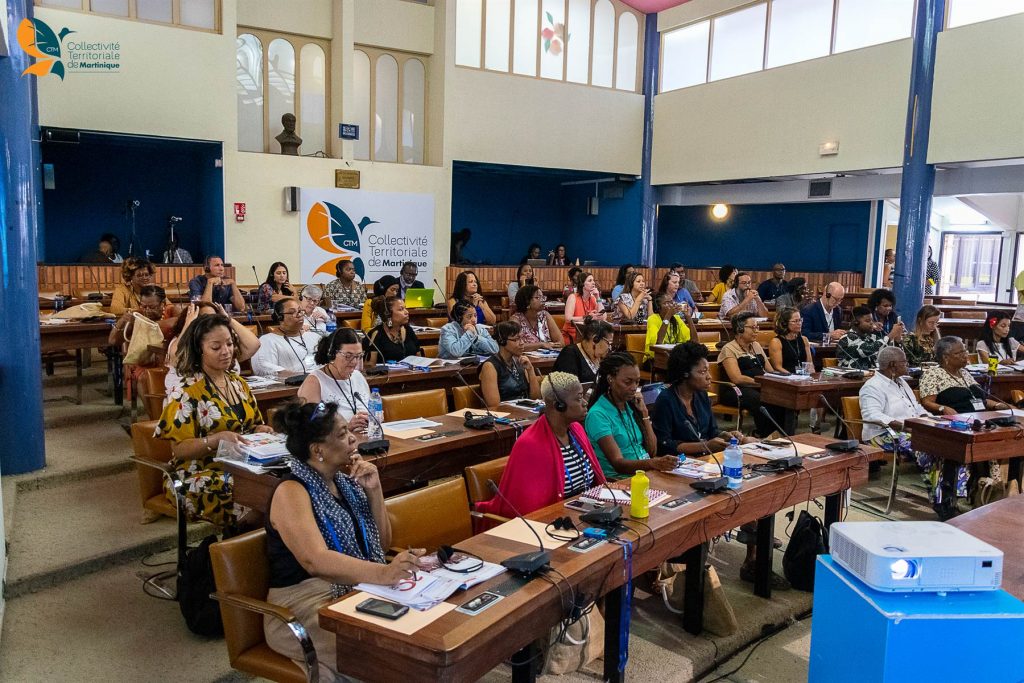 In lieu of its annual conference, in 2020 MAC will be partnering on several programmatic initiatives with the 42nd African American Association of Museums (AAAM) conference scheduled for August 5-8, in Miami, FL.
•Organize a pre-conference day workshop for MAC members and others titled "Making Museums Matter: Advocacy, Unity and Strength", scheduled for Wednesday, August 5 from 9:00am-5:00pm. Hear case studies from successful advocates and champions of museums around the region. Join forces with other museum professionals to learn how to make your cultural organization's mission or project matter to donors, sponsors, government officials, ministries of tourism or community stakeholders.
•Organize and present sessions at the 2020 AAAM Conference, whose theme is "Sun, Soul and Soil: Diasporic Blackness and Justice in Global Museums". Delegates at the AAAM conference will explore how museums around the world engage concepts of race, inclusion and justice. Learn how here.
•Host its 2020 Annual General Meeting in conjunction with the AAAM conference proceedings.
This co-convening is intended to enhance the Caribbean-themed offerings at this global conference and to extend the benefits of the annual AAAM conference to MAC members. These benefits include not only the MAC workshop but access to over 45 conference sessions on topics ranging from audience diversity, collections stewardships, leadership and organizational development to education, public programs, interpretation and marketing. The conference will also include evening events at Miami's premier cultural institutions, speed networking opportunities, keynote addresses and cultural tours. More information about the AAAM conference program is available at http://blackmuseums.org/2020conf-miami-fl/
How to Participate:
•REGISTER to attend and learn more about the Pre-Conference Workshop. (More information will be posted about the workshop soon)
•REGISTER to attend one, two days, or the entire AAAM Conference. The registration fee for Caribbean-based MAC members is $275 (a savings of $200) for full registration before June 30. MAC members must email secretariat@caribbeanmuseums.com to request the discount prior to registration.
•SUBMIT a proposal to present on a MAC-coordinated panel session. Learn how here. Deadline: Feb. 27, 2020.
•SUBMIT a panel proposal directly to AAAM. Deadline: March 7, 2020.
•STAY at the AAAM hotel or at the MAC members hotel. MAC negotiated special rates with a hotel close to the conference venue. Members can also elect to stay at the AAAM hotel and conference venue, the JW Marriot Marquis in downtown Miami.