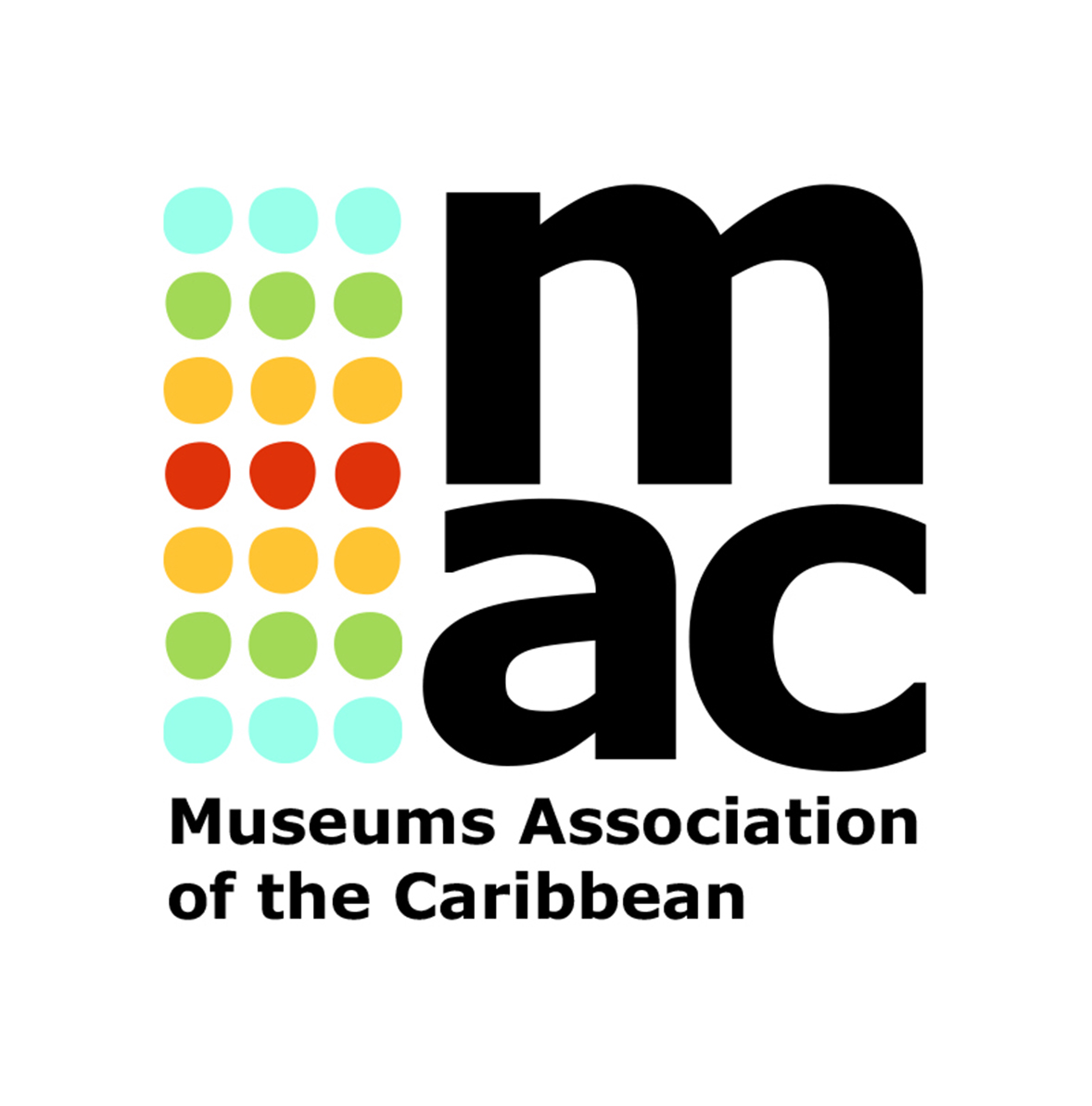 As we kick off 2018, the Museums Association of the Caribbean wishes you, your staff and institutions a wonderful year. Your membership of MAC is of the utmost importance to us, and we want to offer you our sincerest thanks for your involvement. Our aim is to provide an invaluable platform for the Caribbean museum and heritage sector through our annual conference, website resources and professional networks. The New Year brings several new developments for MAC and we are writing to share these, along with our latest news.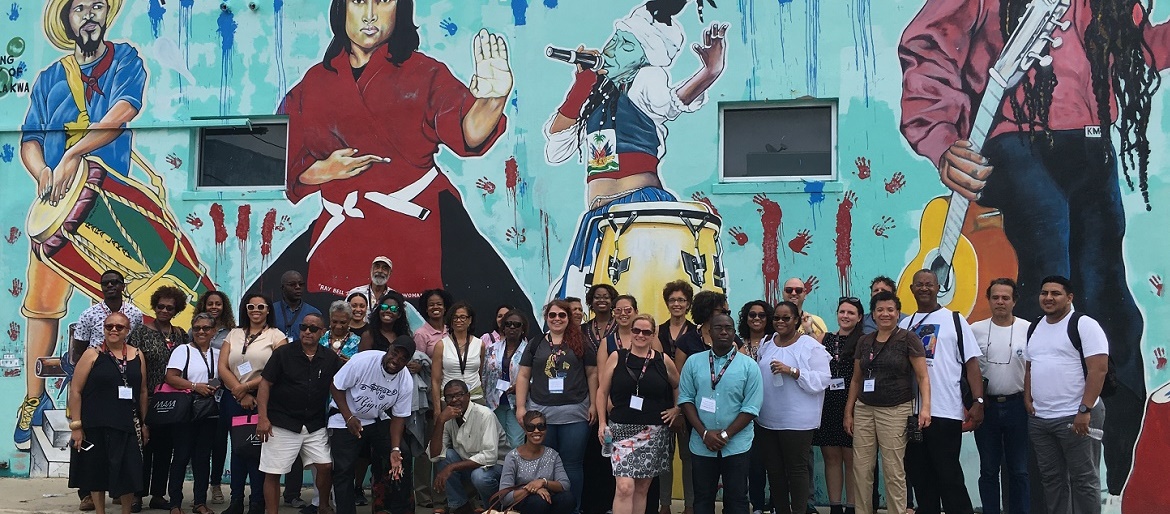 New Board
Since the 2017 conference, which is when we last saw many of you, MAC has a new Executive Committee as well as several new Board Members. Meet them on our website.
Website
The website revitalization has been part of our wider mission to make MAC the go to resource for Caribbean museums.


Primarily we would like to share News with you as it comes in from museums around the region. In this section in a blog format, we will also feature regular interviews with member institutions along with other interviews and updates from the museum sector.


Going live in the next weeks will be the Members Area. This is a password protected area with profiles and other resources specifically for our membership. We will be in touch later for the profiles.


We need your help to keep up-to-date with your news, events and opportunities. To provide information please use the contact form or email us [secretariat@caribbeanmuseums.com].
Social Media
MAC's Facebook page and Twitter feed are the most timely way to share the latest museum news including exhibitions openings, cultural projects, job offerings, conferences, courses, grant opportunities and more. Do contact us to share your institution's news.
2018 Conference - Save the Date!
The 2018 conference is now confirmed for 7-11 November and we will be returning to Bridgetown, Barbados – the birthplace of MAC – where we will be hosted by the Barbados Museum & Historical Society. The conference is being developed as a partnership between MAC, the University of the West Indies and the EU-LAC-Museums Project. The Call for Papers will be out shortly so watch this space! In advance, you may wish to find out more about EU-LAC-Museums.

2017 Conference Recap
The MAC Annual Conference and AGM is the main event on our annual calendar. Over the past few years these have grown ever stronger. The 2017 Conference Beyond Boundaries: Transcending Geographies, Disciplines, and Identities, held in partnership with the African American Association of Museums (AAAM) and the Smithsonian National Museum of African American History and Culture (NMAAHC), was our biggest to date with 115 attendees and representatives from 16 countries. Please visit the Storify summary of this informative gathering or read the article in the Miami Herald.
MAC Sub-Committees
One of our goals for 2018 is to increase our membership and to revitalize our committees in an effort to expand and strengthen the important work we do. We are very keen to encourage MAC Members to become more actively involved with the organization by volunteering for one of our 6 committees: Communications, Conference, Membership, Fundraising, Education & Training, and Disaster Planning & Preparedness. Detailed descriptions of each committee are listed below. Please contact [secretariat@caribbeanmuseums.com] if you are willing to serve, and to indicate which committee you would like to join. MAC Board members have already volunteered for each committee and will be working with you to implement the committee's work.


Thank you for your service and dedication to MAC, we look forward to hearing from you soon.
Warmest wishes for a wonderful 2018!


Committees
Communications — MAC's vision is to "Create a visible network for Caribbean museums and museum professionals to share knowledge and expertise; to be the go-to resource for Caribbean museums and the global resource about Caribbean museums." This committee will help MAC realize this mission by carrying out MAC's Communications Plan, and creating a stronger online presence.


Conference — The new conference committee has been designed to develop higher level strategy for the annual conference framework, to review conference proposals, and to provide on-the-ground support for each conference host, in order to ensure consistency.


Membership — This committee will work to expand and diversify our membership, particularly in terms of discipline, language and geographic representation. From the beginning, MAC was envisioned to be an organization that would have broad membership that crosses linguistic barriers, and that includes museums professionals across the Diaspora, and from a wide range of disciplines.


Fundraising — In collaboration with our Treasurer and Executive Committee, this committee will focus on grant writing, the capital campaign, and other fundraising strategies to help us define and reach our financial goals.


Education & Training — MAC's goal is to have meaningful presence beyond the annual conference by providing online workshops and professional development opportunities. This also includes the MAC Museum Exchange Program. Longer term we would also like to implement a mentorship program to support both emerging and established museum professionals from across the region.


Disaster Planning and Preparedness – In response to the devastating 2017 Hurricane season, MAC created a community support page which aimed to provide information for, and to receive damage reports from, regional institutions, in addition to connecting international relief agencies to museums in need. This highlighted the need for a permanent committee who would be able to respond to future emergencies, and to provide planning and preparedness information for MAC member institutions.