Call for Testimonials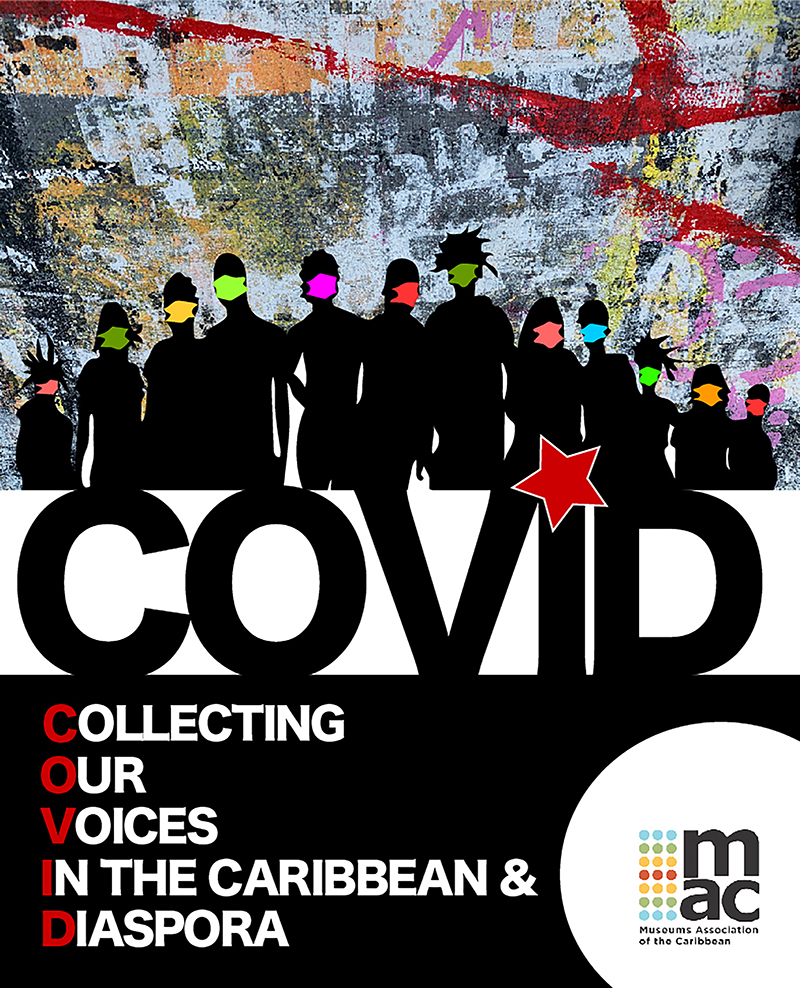 Museum Professionals Testimonials
The Museums Association of the Caribbean (MAC) invites you to share your experiences at this present moment. The pandemic has transformed our lives as museum and cultural heritage professionals.  We are witnesses to and participants in the changes to our field caused by the closures of our sites, the lockdowns and the gradual re-openings of both under entirely new and experimental conditions.  What have been our challenges? What are our fears? How are we rising to meet our present circumstances? 

It is vital that we document the interruptions and disruptions in our profession and in our region, for the future record and to bolster ongoing and future cases of support for our institutions collectively and individually.  MAC will share these collected stories on our website, on social media and with you to create awareness of the collective impact of Covid-19 on our field.
Submission Deadline:  November 30, 2020
How to Participate:  Add to our museum professionals story bank by sharing your experiences in one or more of these several ways.
Photograph a moment that documents your experience and submit it
Submit 1-3 high resolution photos: (jpeg, tiff or gif, 300 DPI or greater).  For each photo, please include your description of what you photographed, city and country where it was taken, and the date. Names and addresses are welcome, as are actual captions.
Record a video that documents your experience and submit it.
Submit a video using your phone or other digital device. Be sure to place your device to the highest resolution setting available.
Contribute a first-person narrative through prompts is designed to capture the various experiences of our staff and their particular positions.
This project is generously supported by