Internships
CAM/MAC Internship 2019/2020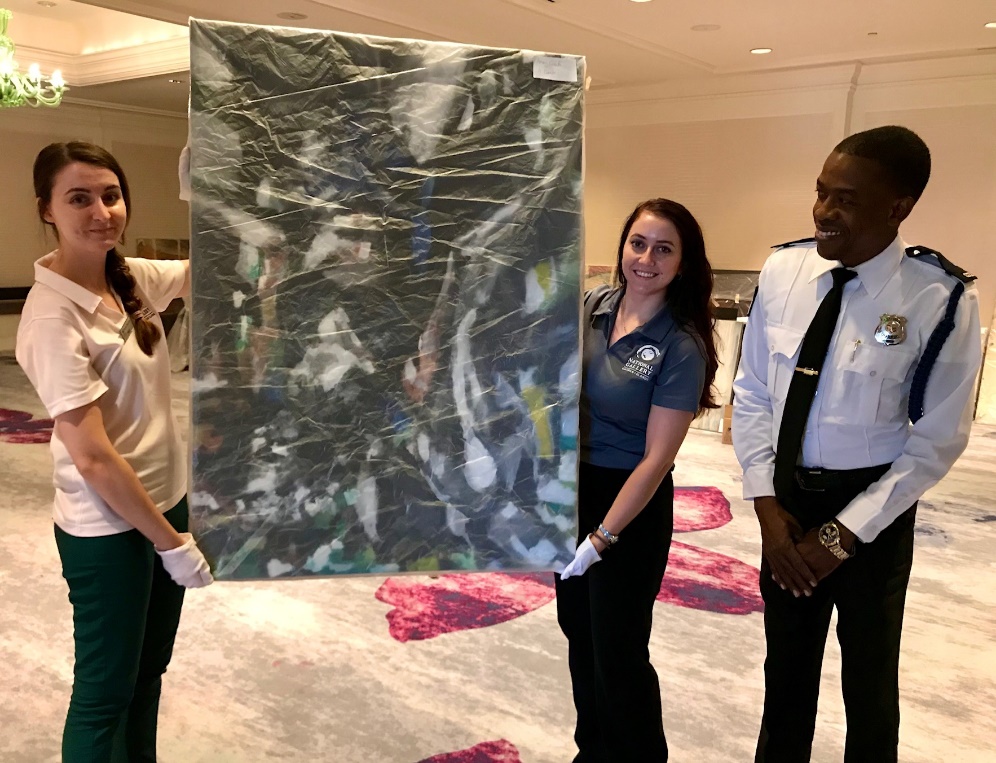 In late 2019, the National Gallery of the Cayman Islands (NGCI) piloted a collaborative yearlong internship between the Commonwealth Association of Museums (CAM) and MAC. This internship opportunity is a part of MAC's ongoing partnership with the Commonwealth Association of Museums (CAM), which facilities training and development opportunities for Caribbean and Canadian museum professionals. Shona MacKay, a Cultural Heritage and Museum Studies (MA) graduate, joined NCGI from October 2019-March 2020, as the Collections and Exhibitions Intern. Shona worked with the curatorial team during the development of the 'Island of Women: Life at Home During Our Maritime Years' exhibition (now available to view online at nationalgallery.org.ky/exhibitions), and gained experience researching Caymanian history, liaising with featured artists, writing labels, and working with the education department to support exhibition programming. When asked to reflect upon her internship experience, Shona said the following:
"While my time at the gallery gave me many opportunities to put my knowledge and skills into action, I also learnt so much about the daily workings of an art museum – and the non-so-daily occurrences that are unique to the Caribbean, such as the major earthquake that saw us close and prepare the Gallery for potential aftershocks early in the new year. Contemporary issues such as the climate crisis are urgent in the Caribbean in a way that is yet to be fully acknowledged in Canada or the UK, a topic the Gallery has approached through innovative exhibitions and programming. It was an excellent introduction to Caribbean museology in practice."
Funding for the internship was provided by the Young Canada Works at Building Careers in Heritage Program of the Department of Canadian Heritage, and the host organization NGCI. CAM and MAC are now exploring new partnerships to help create a long-tern internship program, to continue providing internships and professional exchange opportunities for Canadian and Caribbean museum professionals.
MAC Virtual Internship 2020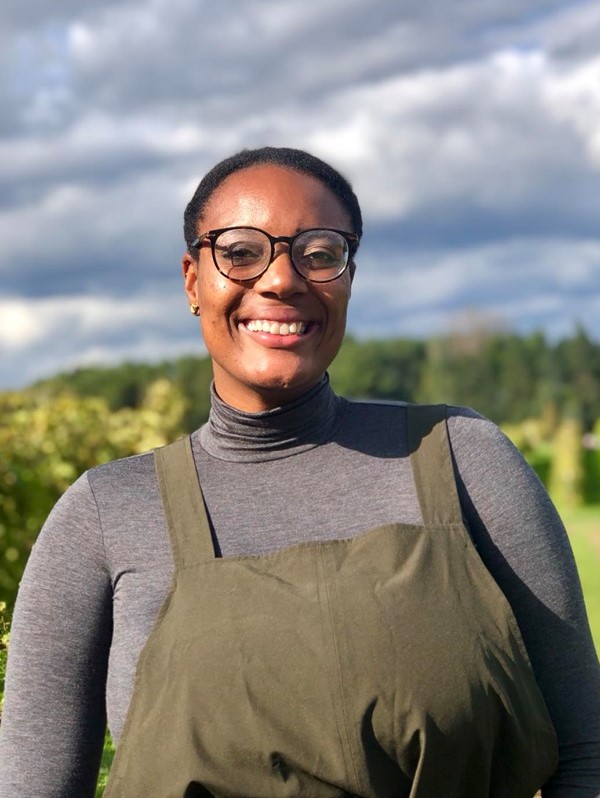 Karen Bauer, an anthropology doctoral candidate at the University of Minnesota, joined the MAC team this summer as a digital programs virtual intern.  Under the supervision of MAC's board president, Natalie Urquhart, Karen has been working on coordinating content for MAC's digital education initiatives for the summer and fall. She has also been helping to revamp the content on MAC's website.  Karen offered the following reflections on her experiences with MAC thus far:
"I have already learned so much about how MAC operates in the first month of my internship. With COVID, there has been a growing demand for online resources and programming and MAC has taken on the responsibility of providing these things to its members and the wider public. I am in awe at how dedicated everyone is who I have met, in creating generative and accessible spaces for learning during this time. I look forward to continuing my internship with MAC and am particularly excited to hear people's responses from the summer and fall digital programming"
Funding for the internship was provided by the Andrew W. H. Mellon Foundation Grant. This grant is awarded to graduate students in the University of Minnesota's interdisciplinary Heritage Studies and Public History (HSPH) program, as a way to provide students with opportunities to gain experience working within heritage, historical, or community-based organizations.