Moving Online: A Report from MAC Member Museums
Despite COVID-19 related closures, many museums around the Caribbean remain committed to providing access to their programs and collections throughout the shutdown. Here are examples of how MAC Member institutions are highlighting their digital resources or moving them online through their websites, social media channels, podcasts and blogs.
Les Fruits De Mer (LFDM) is an association based in St Martin who run several cultural initiatives including Amuseum Naturalis, a free museum of the nature, history and culture of St. Martin and the wider Caribbean. We launched a free at-home learning program on March 15, when it was clear schools would soon close and teachers, parents and kids would need support at home. Via http://www.lesfruitsdemer.com/category/athome/ we upload daily collections of books, activities, videos and more. Our Heritage Backup program is building an archive of stories from our community, before and during the lockdown, in an effort to document, preserve and share personal heritage for current and future generations. The program information includes bilingual resources for easily recording and sharing personal histories from home while people stay home to protect their community. While the program was designed for St. Martin, it can be adapted for other institutions.
The National Museum of Bermuda (NMB) joins the global effort of museums using technology for ways to share our collections, insights and expertise while our doors are shut to combat the spread of the coronavirus. A museum and research facility, charged with inspiring engagement with and protection of Bermuda's diverse cultural heritage, we recently launched a new online programme in an effort to stay connected during these challenging times. "At Home with History" will provide learning, literacy support and fun activities for students, families and life-long learners. Virtual tools and online programming mean that anyone with an internet connection can stay connected with NMB and continue to learn and better understand Bermuda's rich and diverse history. To kick off our programme, a new 360 virtual tour of The Hall of History is available which can be accessed on all computer, tablet, and mobile devices. Created by Brandon Hull of HullFilm, this 360 panoramic of the impressive 1,000 square foot mural by local artist Graham Foster uses cutting edge technology allowing visitors to explore 500 years of Bermuda history from anywhere.
Masterworks Museum of Bermuda Art is a private museum that was created to "form a bond of all peoples of all backgrounds in order to create not just a culture but a heritage, a legacy and an artistic history." We recently launched Art on Zoom as a way of helping our community make sense of the crisis and to stay connected. Staff provide online art demonstrations three times a week focusing on accessible, creative projects using any medium available at home. We find this is a great way for students to learn new techniques and develop their artistic skills while importantly, being able to focus on something positive and expressive.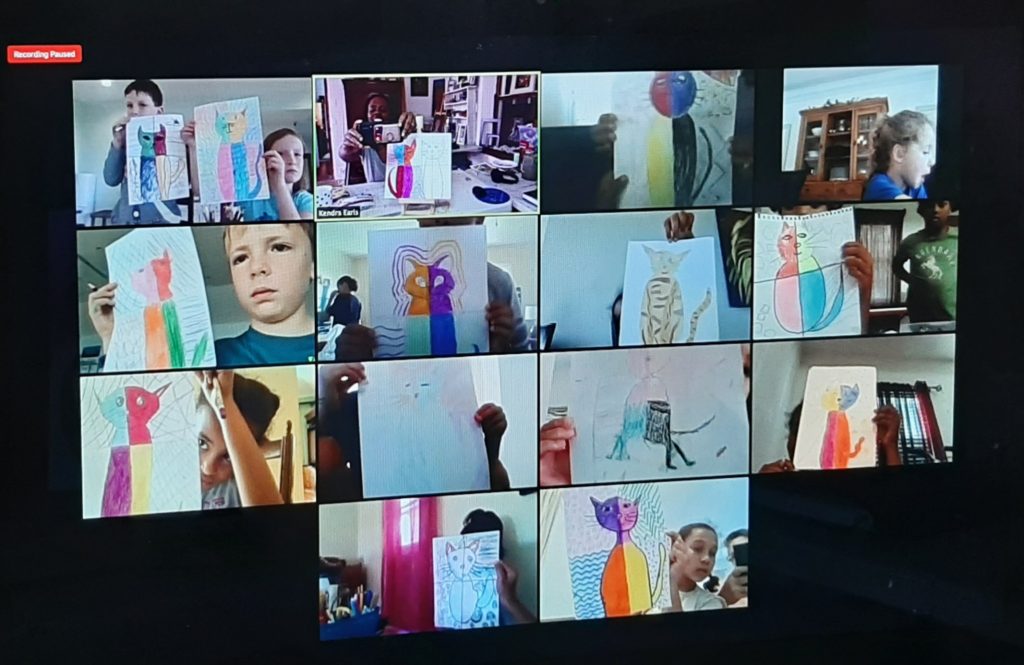 Curacao-based Museo Kura Hulanda and Museo Kas di Pali Maishi have closed our doors but we continue to work on core business including the updating of administration, archiving and funding proposals. Museum Kura Hulanda focuses on the history of the classic period of mainly the West African continent and the Mid Atlantic slave trade while Museo Kas di Pali Maishi focuses on the tangible and intangible heritage of African Curacao and people. Our two museums, who work closely, are also collaborating on the research of a book concerning the history of the exposition of both museums, as well as the use of e-learning workshops.
Since the COVID-19 Bahamas Government initiated closure, the team at the National Art Gallery of The Bahamas (NAGB) has been posting a series of interesting resources and past programs on our website, and via social media daily. Every week, there are two posts around our current exhibitions – the Permanent Exhibition "TimeLines: 1950-2007" and "Refuge" – contributed by various team members, as a way for the public to get to know all the faces behind-the-scenes. The posts are very personal assessments about our team's favourite works of art. Both shows have also been filmed for a virtual tour of each, which will be posted very soon, with daily highlights of different individual works on show. The NAGB will be delivering many initiatives during this time to reach different audiences (for young and old), these include videos of artist and curator talks from our Vimeo Vault; replays of past radio shows from the "NAGB's Blank Canvas"; virtual tour links to international museums; art activities for children, teens and adults, as part of their after-school ArtWise programme; as well as online teacher's resources including lesson plans based on the collection. These will be posted shortly on a special COVID-19 resource page at www.nagb.org.bs.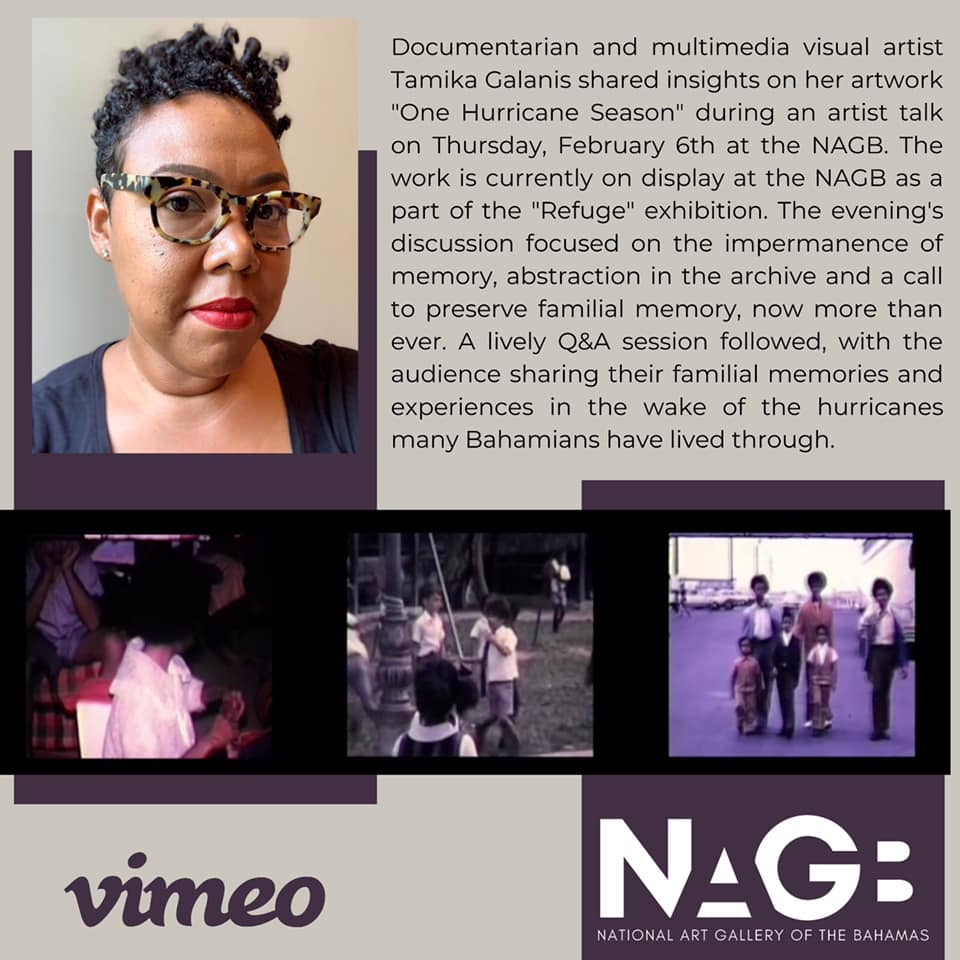 Having closed our doors to the public on 17 March, the National Gallery of the Cayman Islands has moved its regular programming and exhibitions online in an effort to continue providing inspiring, locally produced, resources our community. Five National Gallery virtual exhibitions are now available via our website, with related activity sheets, including our current exhibition Island of Women – Life at Home During Our Maritime Years. These can be accessed via http://www.nationalgallery.org.ky/see/virtual-tours/. Under the Teacher & Family Resources section of our website, there are downloadable lesson plans and activity sheets that include information about art history and local artists, with suggested art activities – an extension of our regular Minds Inspired Tour program and afterschool clubs. These can be accessed via http://www.nationalgallery.org.ky/learn/learning/school-teachers/teaching-resources/. Throughout the shutdown period, our Education Department will continue uploading new resources to this page three times each week, as well as launching a new Artist Talks program via our blog. Our curatorial staff have also used the lockdown period to move the majority of the museum's art collection onto the NGCI website complete with artist bios and artwork descriptions. These are highlighted daily via social media via #natgalcayman. Visit http://www.nationalgallery.org.ky/see/collection/ .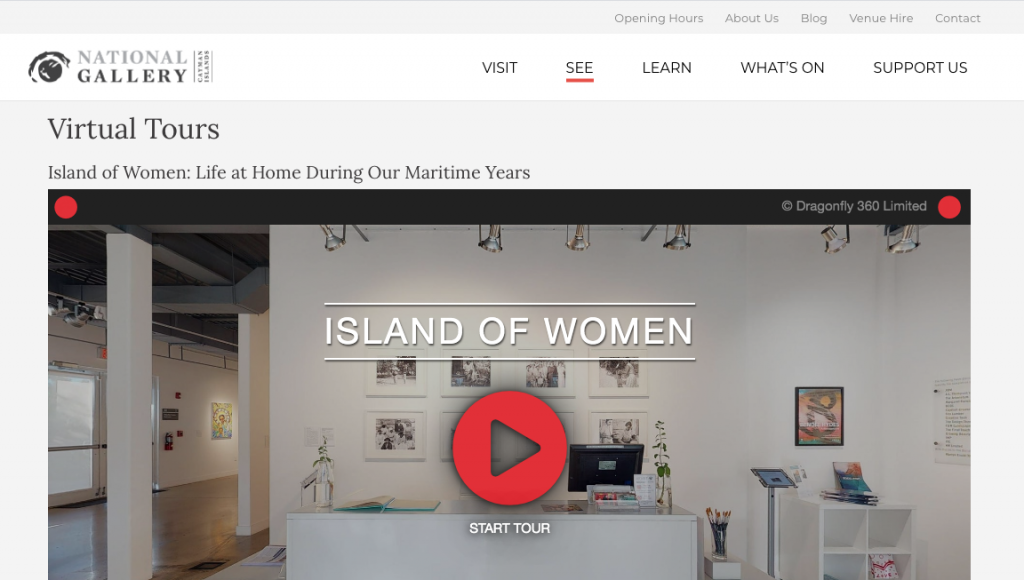 Vizcaya Museum and Gardens in Miami closed its doors on March 14, 2020, but essential preservation and maintenance remain ongoing. Recently we released a number of free online resources, including a Vizcaya Virtual Tour, so that anyone can visit the estate from the safety of your home. Our online content also features several video performances and lectures, which can be accessed via http://vizcaya.org/free/ . We will continue to upload activities and resources throughout the lockdown period.
Perez Art Museum Miami is offering loads of online resources via our Hecksher Digital Education Portal which can be accessed http://pamm.org/learn/teachers-schools. Resources include classroom curriculum lesson plans, classroom slide presentations and fun Family Art-making, Activities. Our Digital Museum page hosts over 200 Virtual Tours, Art Talks, and Videos where visitors can virtually explore the museum's galleries and select artworks with artists, curators, and even members of the PAMMily as guides. Teachers now have the ability to book virtual tours with their classes. Virtual classroom tours are led by our teaching artists and take place on the digital platform that teachers currently utilize to reach their students.
At MAC, we are truly inspired by the many ways in which regional museums are innovatively responding to the crisis and adapting to serve their communities despite enormous challenges to general operations and budgets. We hope these examples will provide a source of inspiration and enrichment. MAC would also love to hear how your museum is facing this challenge and to continue sharing your news and resources via our monthly eblasts. Please email us at secretariat@caribbeanmuseums.org if you'd like to get involved.
---