Inaugural Awards Winners – 2019
As part of our 30th Anniversary celebrations, MAC was delighted to present our inaugural Awards Program which has been developed as part of our ongoing commitment to the advancement of the Caribbean museum sector. This program will seek to recognize and celebrate, on an annual basis, the accomplishments of individuals and institutions in advancing the Caribbean museums and heritage sector, as well as museum and heritage sector careers across the region.
The 2019 jury selected to award three awards this year in the categories of :
-Distinguished Service
-Outstanding Achievement
-Emerging Museum Professional
Two Certificates of Appreciation were also awarded for Conference Supporter and Conference Host.
---
Emerging Caribbean Museum Professional Award
Katarina Jacobson, Guadeloupe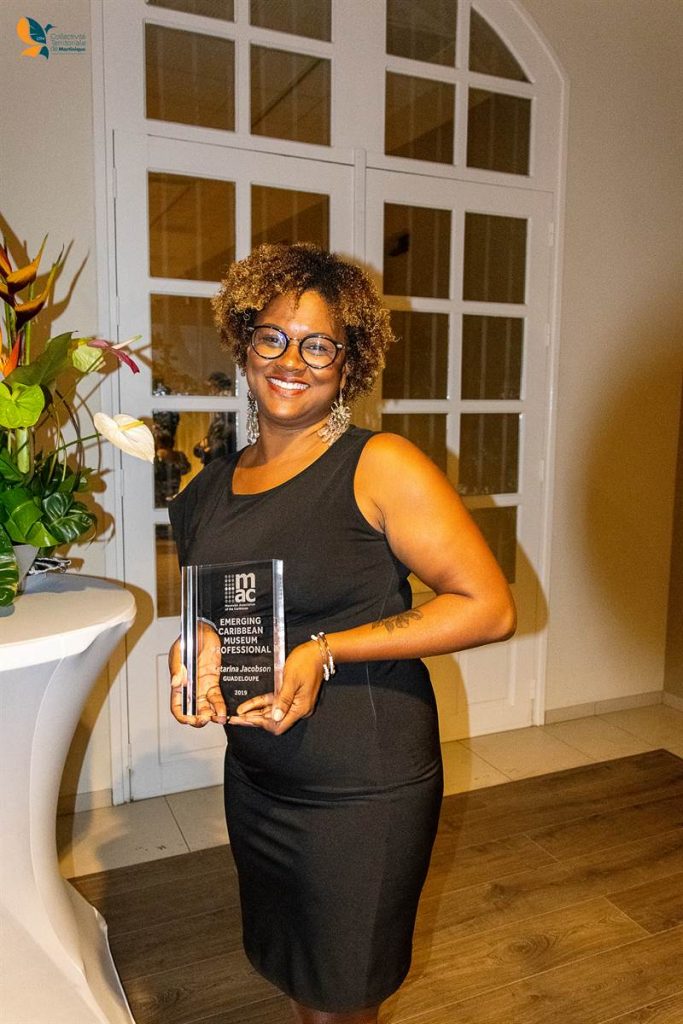 Presented to Katarina Jacobson, Guadeloupe in recognition of her work as an Emerging Caribbean Museum Professional. At Musée Edgar Clerc de Guadeloupe Katarina has demonstrated professionalism and dedication to museum work especially in terms of promoting the value of archaeology within the museum. She has worked to promote Guadeloupe culture internationally through her role as a researcher in the NEXUS1492 project and the exhibition Caribbean Ties. In 2018 Katarina was awarded a Museums Association of the Caribbean 2018 AGM Fellowship.
---
Distinguished Service to Caribbean Museums Award
Elsje M. Bosch, Saint Martin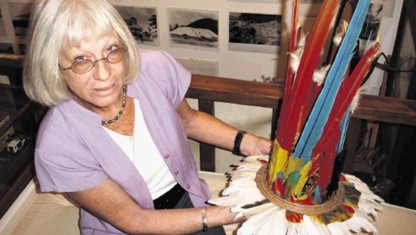 Presented to Elsje Bosch, Saint Martin in recognition of Distinguished Service to Caribbean Museums. She has made a solid contribution to the development of museums in Saint Martin as the co-founder of both the Saint Martin Museum Foundation and the Saint Martin National Heritage Foundation and was Curator of the Saint Martin Museum for over a decade. Currently a board member of the Saint Martin Monuments Foundation she has also represented Saint Martin museums internationally and through UNESCO.
Award Accepted By: Mark Yokoyama and Jennifer Yerkes, Les Fruits de Mer/Amuseum Naturalis.
---
Outstanding Achievement in Caribbean Museums Award
Institute of Jamaica, Jamaica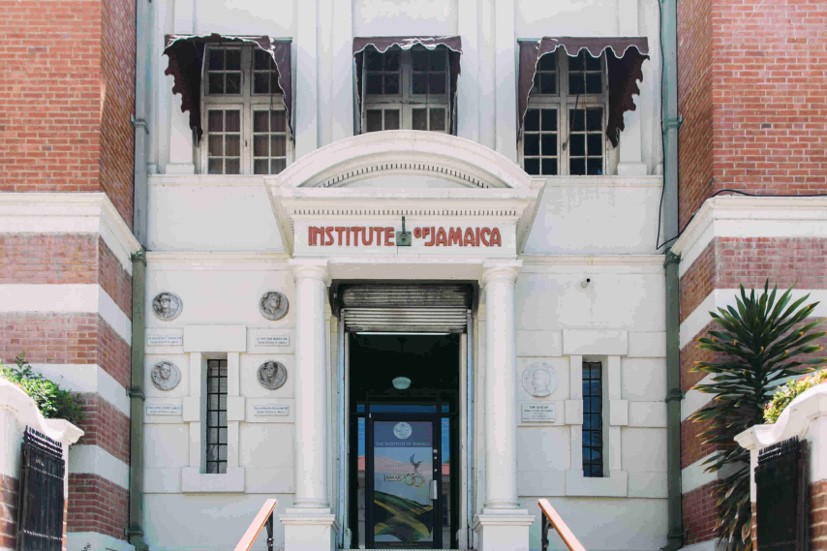 Presented to the Institute of Jamaica, Jamaica during the 140th anniversary year in recognition of outstanding work in preserving, protecting and interpreting Jamaica's intangible and tangible cultural heritage. The Institute's mandate includes collection, conservation, exhibitions, cultural events, educational outreach, publications, research and improving visitation to its museums and galleries that include the Natural History Museum of Jamaica, National Museum of Jamaica, Liberty Hall: The Legacy of Marcus Garvey and Jamaica Music Museum.
Award Accepted By Dr. Sherene James Williamson
---
Certificate of Appreciation (Conference Supporter 2019)
Smithsonian National Museum of African American History and Culture, Office of Strategic Partnerships
---
Certificate of Appreciation (Conference Host 2019)
Collectivité Territoriale de Martinique
---
2019 Awards Jury Committee Members
Lyne-Rose Beuze (Conservateur en chef, Conseil régional de Martinique, Martinique)
Alissandra Cummins (Director, Barbados Museum and Historical Society, Barbados)
Alejandro de la Fuente (Director, Afro-Latin American Research Institute, Harvard University, Cambridge, MA)
Deborah Mack (Director, Office of Strategic Partnerships, NMAAHC, Washington, DC)
Alex Martínez Suárez (Coordinator and Museographer, Museo Fernando Peña Defilló Dominican Republic)
Yvonne Tang (Director, Exhibitions and Events, Lord Cultural Resources, Toronto, Canada)
Committee Chair – Lee Jolliffe (University of New Brunswick, Saint John, Canada)
Volunteer Administrator – Alexandra Gooding (Ryerson University, Toronto, Canada)
MAC wishes to sincerely thank each of these colleagues for volunteering their time to review all submissions and in doing so help us to launch the MAC Awards.
---