MAC Board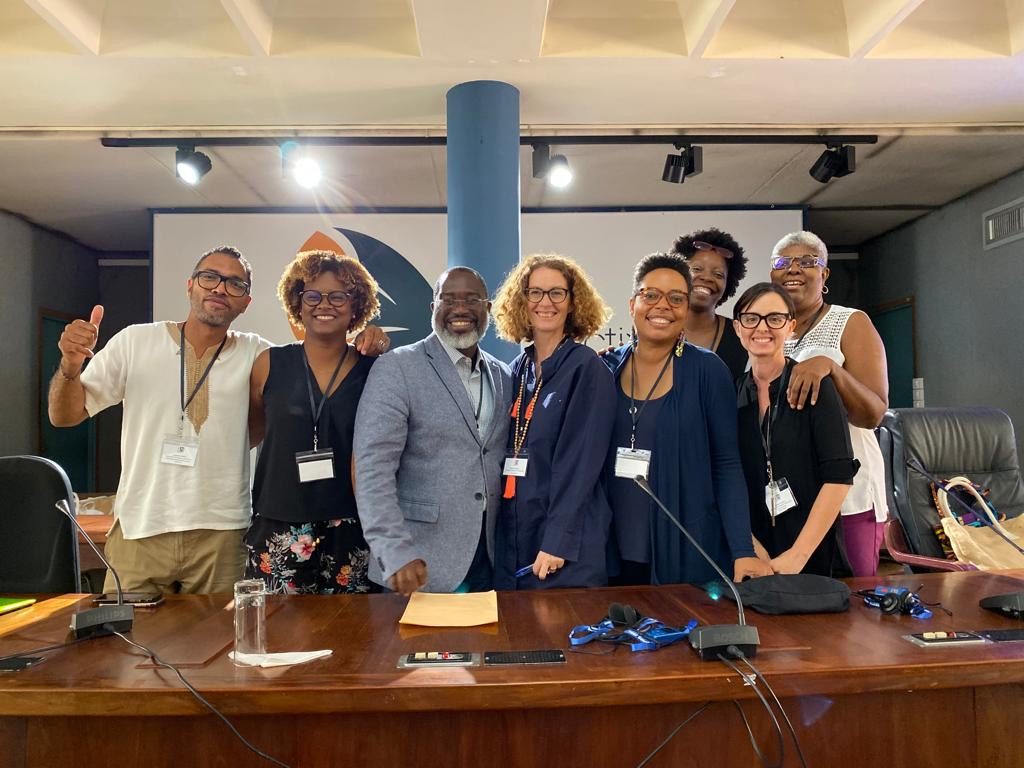 Executive Board Members
President: Natalie Urquhart National Gallery of the Cayman Islands, Cayman Islands
Vice President: Joanne Hyppolite Smithsonian National Museum of African American History & Culture, USA
Treasurer: Lauren Christie Berman Fisher, Cayman Islands
Board Secretary: Susan Garcia TnT Connx, Martinique
General Board Members
Adrienne Chadwick Mississippi Museum of Art, USA
Amanda Coulson National Art Gallery of the Bahamas, the Bahamas
Kevin Farmer Barbados Museum & Historical Society, Barbados
Katarina Jacobson Musée Edgard Clerc, Guadeloupe
Laurella Rinçon Mémorial ACTe, Guadeloupe
Laurent Ursulet Collectivité Territoriale de Martinique & Domaine de Fonds Saint-Jacques, Martinique
Nyasha Warren Society of Friends of the West Indian Museum of Panama, Panama
Board Biographies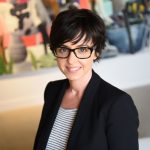 Natalie Urquhart is the Director and Chief Curator of the National Gallery of the Cayman Islands. She holds a BA in Art History (University of Glasgow), an MA in Arts Management (University of London) and has seventeen years experience in the cultural sector where she specializes in developing creative strategies, programming and exhibitions for public sector arts organizations and heritage sites. Urquhart is a leading authority on Caymanian art and has published regular papers on the subject and well as the book Art of the Cayman Islands, the islands' first formal art history (Scala Fine Art Publishers Ltd., Fall 2016). She currently serves as a President of the Museums Association of the Caribbean; a core committee member of the Tilting Axis network which works to further the development of infrastructure, production and markets for the Caribbean's visual arts sector; and as a member of the Cayman Islands National Cultural Policy Committee, where she represents the Visual Arts and Creative Industries sectors.
---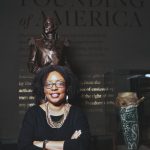 Joanne Hyppolite, Ph.D. is a Museum Curator at the National Museum of African American History and Culture (NMAAHC) with expertise in African American and Afro-Caribbean diaspora expressive culture and black immigrant American community life. She is the curator of the Cultural Expressions inaugural exhibition at NMAAHC. She began her museum career in 2004 as the Folklife Curator at the Historical Museum of Southern Florida, where she researched and presented programs and exhibitions on Miami's multi-ethnic communities. Prior to joining the Smithsonian, she was the Chief Curator at HistoryMiami Museum from 2008 to 2013, where she curated, among others, the exhibitions Black Crossroads: The African Diaspora in Miami, Haitian Community Arts, and Black Freedom in Florida. She holds a Ph.D. from the University of Miami with a focus on Caribbean and African American cultural and literary studies, an M.A. in African American Studies from the University of California, Los Angeles and a B.A. in English and Afro American Studies from the University of Pennsylvania. Born in Haiti, Joanne immigrated to the United States with her family at the age of four and grew up amongst the Haitian and African American communities of Boston, MA.
---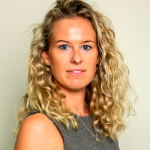 Lauren Christie started her career with KPMG Audit in London and moved to the Cayman Islands in 2008. During her time at KPMG Lauren specialised in Restructuring, including liquidations and administrations. Lauren moved to Berman Fisher Limited in June 2013 and has led the accounting team since that date also performing liquidations and company valuations. She is a qualified Chartered Accountant (ACA), Chartered Financial Analyst (CFA) charterholder and holds the Certificate of Proficiency in Insolvency. She has over twelve years of experience in the financial services industry which includes audit, corporate finance and forensic accounting experience. Lauren is a member of the Board of Directors of the CFA Society of the Cayman Islands, and a member of the Cayman Islands Institute of Professional Accountants (CIIPA), 100 Women in Hedge Funds and the International Women's Insolvency & Restructuring Confederation (IWIRC) as well as the Institute of Chartered Accountants England & Wales (ICAEW).
---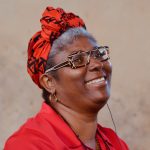 Susan Garcia is a proud graduate of the University of the West Indies, St Augustine, Trinidad Campus. She also holds a Postgraduate diploma in French Civilization and Culture from Paris 3-Sorbonne Nouvelle, where she specialized in Cultural and Heritage Tourism. Originally from Trinidad and Tobago, she has been living and working in the Tourism and Training sectors in Martinique for a number of years. She recently completed a certificate program in Protocol and Diplomacy at the Diplomatic Academy of the Caribbean at UWI, St Augustine. Working diligently for the empowerment of women in Athletics, she is a member of the Women Leaders in Athletics of the Americas. Having worked with MAC as an Executive Assistant at its beginnings, she comes back to the Board, bringing some of MAC's History with her.
---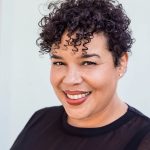 Adrienne Chadwick is an arts administrator who has dedicated 25 years to reimagining art museums. She is curator of interpretation at Mississippi Museum of Art and founder of Culture Conduit Consulting. Previously she was deputy director for education at Pérez Art Museum Miami from 2016-2019, education manager at Nova Southeastern University Art Museum Fort Lauderdale from 2012-2016, and director of education and exhibitions at Young At Art Museum from 1995-2012. Chadwick serves on selection panels including National Endowment of the Arts, National Congressional Art Competition, and Miami-Dade County Cultural Affairs. A studio art practice focused on mixed media installation expressing ideas related to power and resistance-in society and nature, compliments her professional work. She earned a BFA from New World School of the Arts, and an MPA from Nova Southeastern University. Born in Toronto, Canada and a citizen of Belize, Central America, Chadwick is an avid traveler who has visited seven continents and is devoted to supporting cultures and customs in her local communities.
---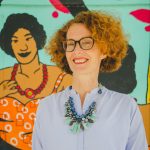 Amanda Coulson has worked for three decades as a scholar, critic, curator and cultural producer on both sides of the Atlantic, having collaborated with artists and institutions, as well as private and corporate colleagues in the US, Switzerland, Germany, France, Italy, Austria, the UK and various sites in the Caribbean. A Bahamian and US national, she was educated in London with frequent visits to her Nassau-based family and studied for her Master's Degree at the Institute of Fine Arts at NYU. She started her career in New York at the old-Master dealers Wildenstein & Sons, before continuing on to various art galleries in London, Paris and Milan. As a critic, Coulson spent 2 years as the international Editor of a renowned bi-lingual contemporary art magazine tema celeste in Milan, before moving to Frankfurt. There she wrote for a variety of international art journals, including Art Review, Art News and Frieze and provided critical texts for monographic gallery and museum shows, while also curating exhibitions for both institutions and commercial spaces. Coulson is one of the co-founders of the VOLTA contemporary art fairs, held annually in Basel and New York, and served as Executive Director from 2005-2012. She stepped down to return to The Bahamas—with her husband and two daughters—to take up the leadership role at the NAGB, where her focus is on increasing international awareness of the contemporary Caribbean art scene, expanding the capacity and reach of the NAGB, through a rigorous combination of capital works, collaborative projects and the building of strong inter-island and international networks.
---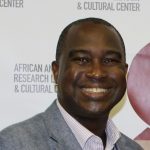 Kevin Farmer, MA is currently Deputy Director of the Barbados Museum and Historical Society (BMHS). He holds a Master's degree in Heritage Studies from the University of the West Indies, Cave Hill, Barbados. From 2010 to 2011 he was Assistant Lecturer in Archaeology in the Department of History at the University of the West Indies, St. Augustine, Trinidad. Mr. Farmer is co-editor of a new publication entitled: Plantation to Nation: Caribbean Museums and National Identity. His research interests include the creation of cultural identity in post- colonial states, the role of museums in national development and the management and curation of archaeological resources.
---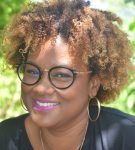 Katarina Jacobcon is a Guadeloupean archaeologist and collections manager of the Edgar Clerc Archaeological Museum in Guadeloupe. She has a background in art history and archaeology and studied Pre-columbian archaeology at Université Panthéon-Sorbonne (Paris) where she obtained a Master's degree in 2002 in association with the Caribbean Research Center of Leiden University. For 5 years she worked at the Edgar Clerc Museum implementing cultural activities; she later became the collections manager and carried out the required ten-year inventorization of the collections. In 2013 she joined the NEXUS1492 ERC research project at Leiden University (the Netherlands) as a PhD candidate in Caribbean archaeology, with a research focus on ceramic technology. In 2018, Katarina returned to Guadeloupe and the Edgar Clerc Museum with the objective of setting up the conservation and preservation plan of the collections. She was also co-curator of the international exhibition Caribbean Ties, locally named Liens caribéens / Lyannaj péyi LaKarayib in French and Créole. In 2019, she received MAC's first Emerging Caribbean Museum Professional Award. One of the few first aiders to cultural heritage in time of crisis and natural disaster (UNESCO) from the region, Katarina is the first archaeologist of Guadeloupean origin, specializing in Caribbean archaeology.
---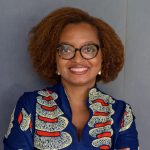 Laurella Rinçon is Director General of MACTe in Guadeloupe. She is a Curator for Museums and Heritage who specializes in Eastern Africa, Caribbean and Indian Ocean collections, history and cultures. She previously worked as an expert for museums in UNESCO and collaborated as a research associate on the Museums and Colonial Legacy program in Ecole Normale Supérieure, Paris. Since 1998, she has developed curatorial and research programs within several international institutions including the Smithsonian Institution, Iziko Museum, and Musée du quai Branly. She co-curated the Horizons, Voices from a Global Africa exhibition (2004) at Världkulturmuseet in Göteborg, coordinated the Heritage of Slavery program at the French Ministry of Culture (2011-2012), and participated in the The Slave at the Louvre program at the Okwui Enwezor Triennal in Paris (2012).
---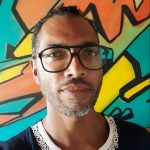 Laurent C. Ursulet is Head of Department and Head of Le Domaine de Fonds Saint-Jacques, a former monastic and sugar house turned cultural centre and located in Martinique. He holds a graduate degree from the University of Paris-Sorbonne in history and comparative literature, a master from the University of Versailles in culture and communication engineering, and started his career as a researcher at the general inventory, piloted by the French Ministry of Culture. Specializing in cultural and heritage engineering, he served as curator of antiquities and art objects in Martinique, and was also responsible for the acquisition policy, as well as the cultural action of the Museum of Archaeology of the island. He also serves as the advisor and vice-president of the culture committee of the Economic, Social, Environmental, Cultural and Educational Council of Martinique.
---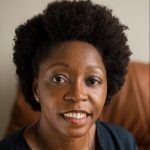 Nyasha Warren is an education consultant with a special interest in innovative and inclusive educational practices in a variety of learning settings, including museums, the classroom and online learning environments. Nyasha has co-developed educational resources, curricula and/or educational programs for initiatives sponsored by organizations such as Voices from Our America, Vitalitas, Nashville Public Library, and the Museo de la Ciudad de Panamá. She regularly serves as an evaluator for the Secretaría Nacional de Ciencia, Tecnología e Innovación (SENACYT) for the annual national science fairs and science camps, and she previously led the coordination of the PISTA after school program for gifted and talented youth. In addition to her work as an education consultant, Nyasha is affiliated to the Centro de Investigación Educativa (CIEdu) in Panama where she recently served as co-investigator for a national diagnostic study on inclusive practices in Panama's public schools. She holds a Bachelor's degree in Biology from Oberlin College, a Masters degree in Environmental Health Sciences from New York University and a Masters degree in Education from Harvard University Graduate School of Education. Nyasha is a proud member of the Society of Friends of the West Indian Museum of Panama.