MAC Board
Executive Board Members
Co-Presidents:
Shani Roper University of the West Indies Museum, Jamaica
Elena Strong National Museum of Bermuda, Bermuda

Immediate Past President:
Joanne Hyppolite Smithsonian National Museum of African American History & Culture, USA
Vice President:
Katarina Jacobson Les Musées du Conseil départemental de la Guadeloupe, Guadeloupe
Treasurer:
Susan Garcia TnT Connx, Martinique
Secretary:
Alexandra Gooding Lord Cultural Resources, Canada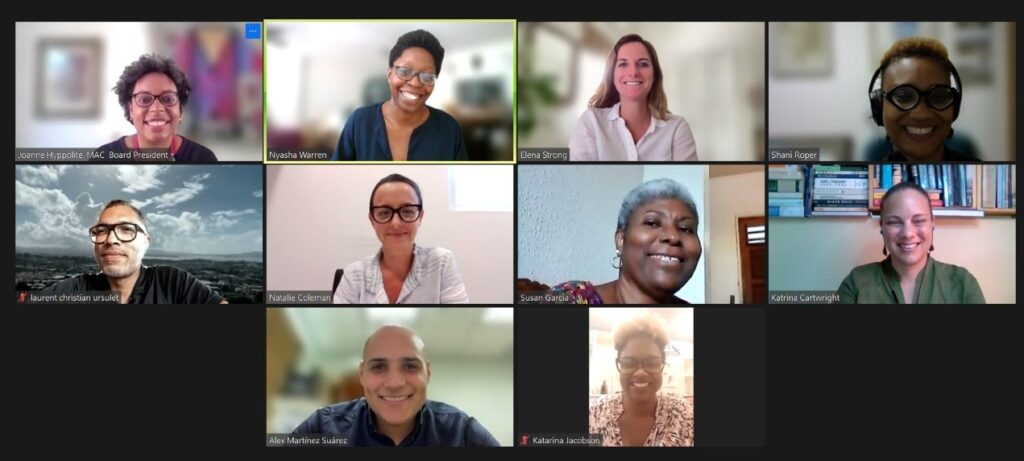 General Board Members
Ariana A. Curtis Smithsonian National Museum of African American History and Culture, USA
Tasha Dougé Visual Artist/Speaker/Consultant, USA
Matthieu Ecrabet Center of Animation and Interpretation of the Amerindian Culture of Vivé, CAP Nord Martinique, Martinique
Ina Gemieux La Collectivité Territoriale de Martinique, Martinique
Alex Martínez Suárez Museo Fernando Peña Defilló, Dominican Republic
Nyasha Warren Museo del Canal Interoceánico de Panamá; Member, Society of Friends of the West Indian Museum of Panama, Panama
Board Biographies
Executive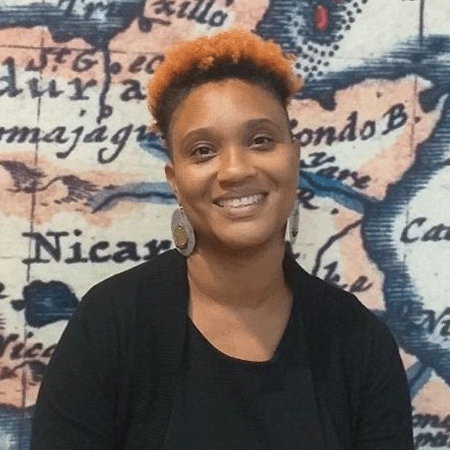 Shani Roper, PhD, is Curator of the University of the West Indies Museum and former Research Officer and Acting Director of Liberty Hall: The Legacy of Marcus Garvey. Her research and curatorial interests explore themes such as public history and preservation, histories of Caribbean childhood, museums education and community engagement, and pedagogical approaches to the study of history. As chair of the MAC-ICOM Barbados Museum Define Committee, she led the research program which culminated in the publication Accessing Caribbean Definitions of A Museum: Preliminary Assessment (2022). She has also published articles on Afro-Jamaican childhood and social policy in Jamaica.
---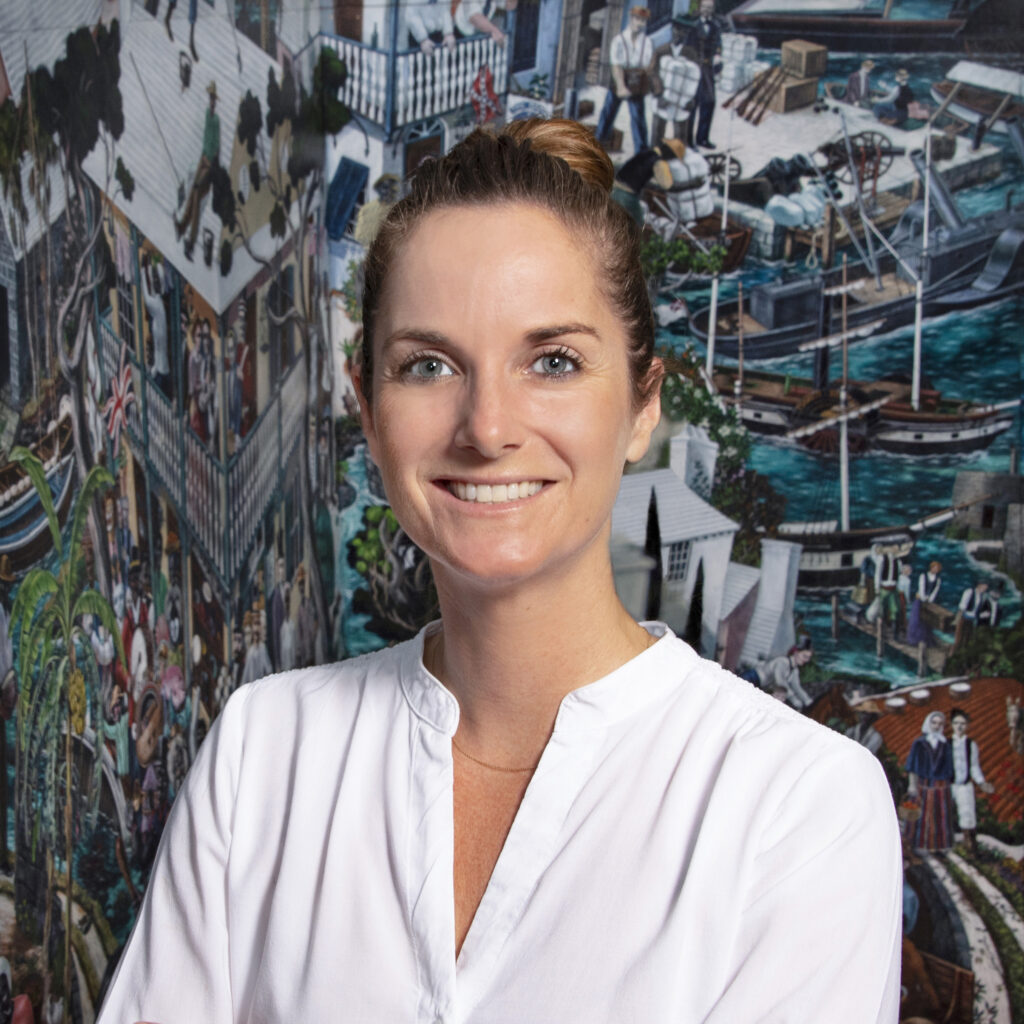 Elena Strong is the Executive Director of the National Museum of Bermuda (NMB). Her recent focus has been on shifting how history is shared and taught on the island. Elena and the NMB use participatory and transformative learning approaches to provide multiple entry points for people to better connect with Bermuda's past; for example, community crowdsourcing projects, digital storytelling, genealogy, contemporary art exhibits, and formal learning programmes such as the award-winning Tracing Our Roots/Routes programme. Through this work, NMB aims to ensure learning Bermuda history is part of every educational journey on the Island. Elena holds a MMSt from University of Toronto and BSc in Anthropology from University College London, England.
---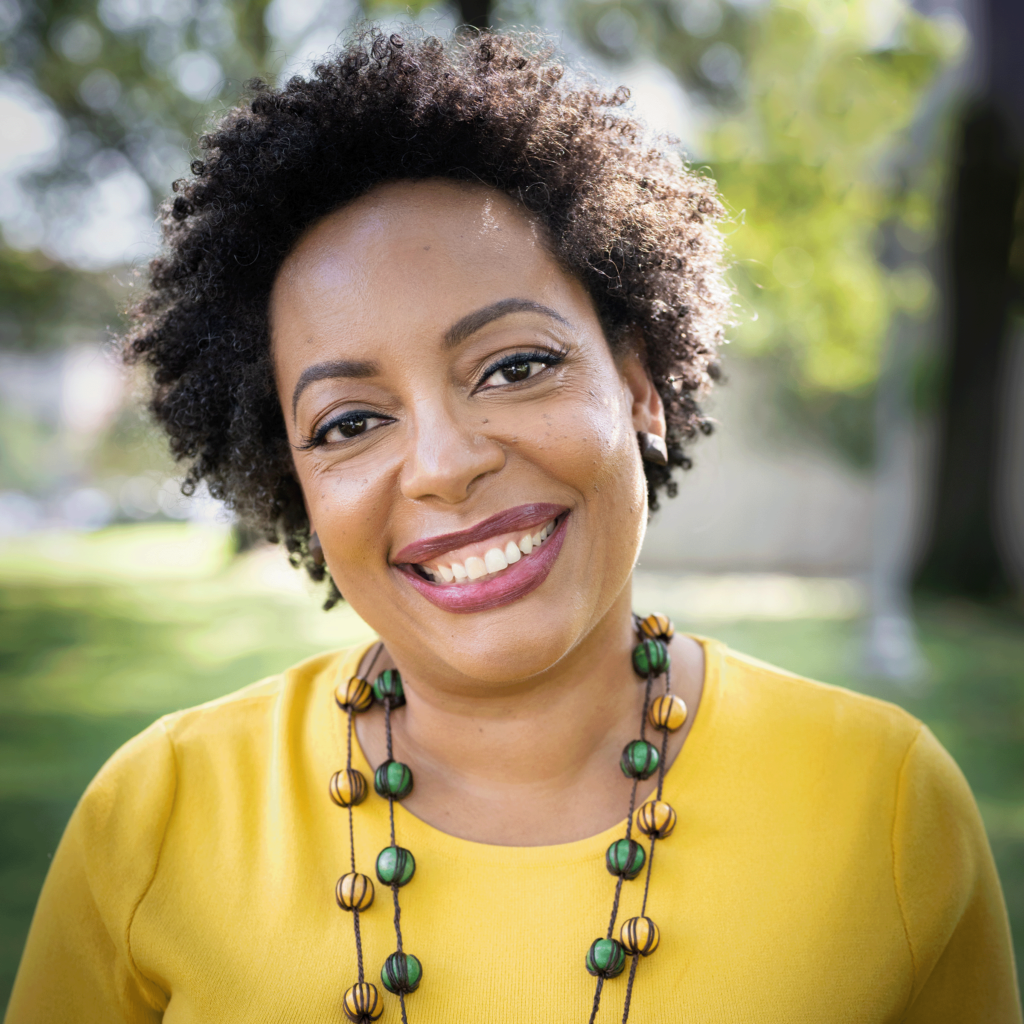 Joanne Hyppolite, PhD, is the Supervisory Curator of the African Diaspora at the Smithsonian National Museum of African American History and Culture. Her interests and expertise are in African American and Afro-Caribbean diaspora expressive culture and Black immigrant American community life. From 2008 to 2014, she was the Chief Curator at History Miami Museum. Exhibitions she has curated include Cultural Expressions (NMAAHC), Black Crossroads: The African Diaspora in Miami and Haitian Community Arts. Born in Haiti, Joanne immigrated to the United States with her family at the age of four and grew up amongst the Haitian and African American communities of Boston, MA.
---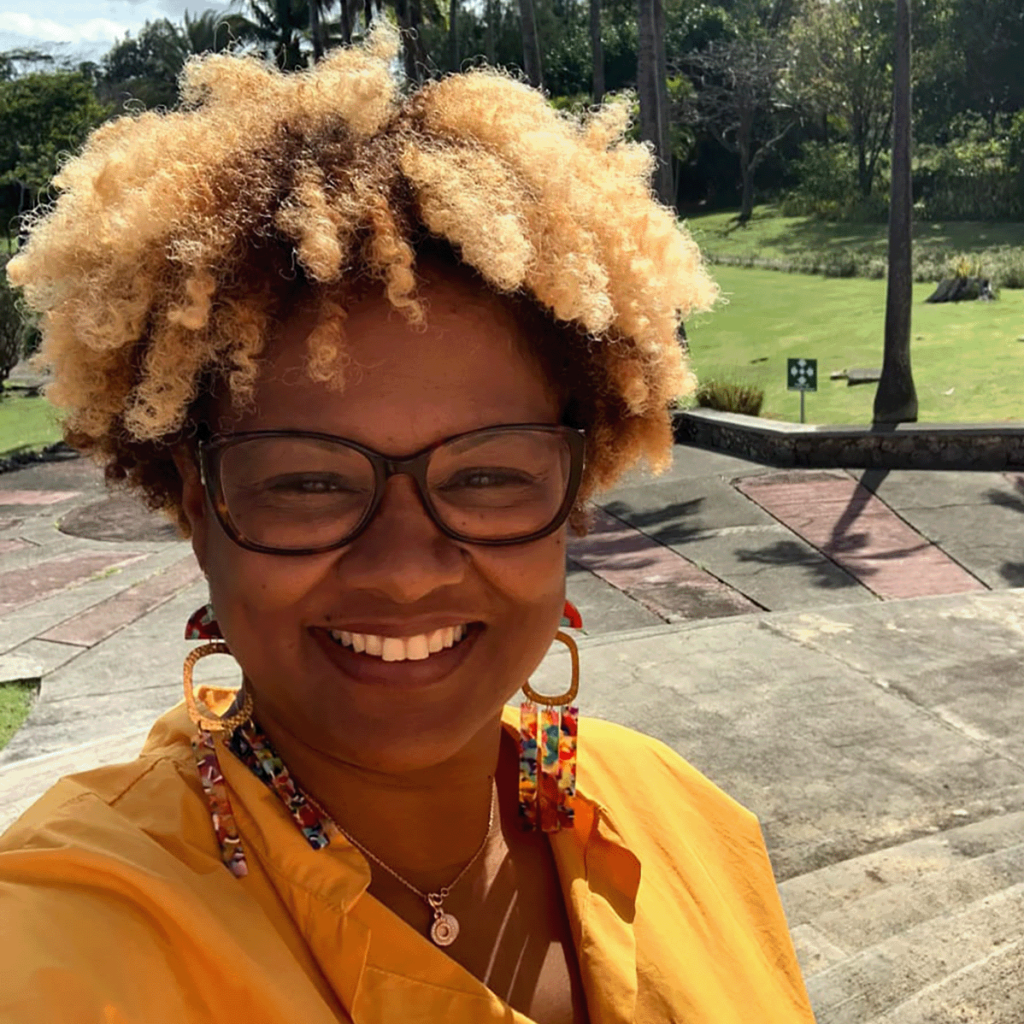 Katarina Jacobson is a Guadeloupean archaeologist and collections manager at the Musée départemental Edgar Clerc, in Guadeloupe. She holds a Master's in Art History and Archaeology from Université Panthéon-Sorbonne, Paris. She joined the NEXUS1492 ERC research project at Leiden University as a PhD candidate. She is also co-curator and international coordinator of the international exhibition Caribbean Ties, co-founder of the Local Voices movement, and received MAC's inaugural Emerging Caribbean Museum Professional Award. Katarina participates in various heritage valorization actions and is one of few UNESCO first aiders to cultural heritage in time of crisis and natural disaster within the region.
---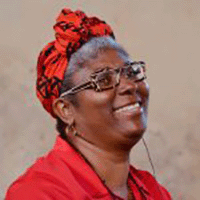 Susan Garcia holds a Postgraduate Diploma in French Civilization and Culture from Paris 3-Sorbonne Nouvelle, where she specialized in cultural and heritage tourism, and a certificate in Protocol and Diplomacy from the Diplomatic Academy of the Caribbean, University of the West Indies, St Augustine. Originally from Trinidad and Tobago, Susan has been living and working in the tourism and training sectors in Martinique for a number of years. Susan is a member of the Women Leaders in Athletics of the Americas. She was an Executive Assistant for MAC at its beginnings, and returned several years ago, bringing some of MAC's history with her.
---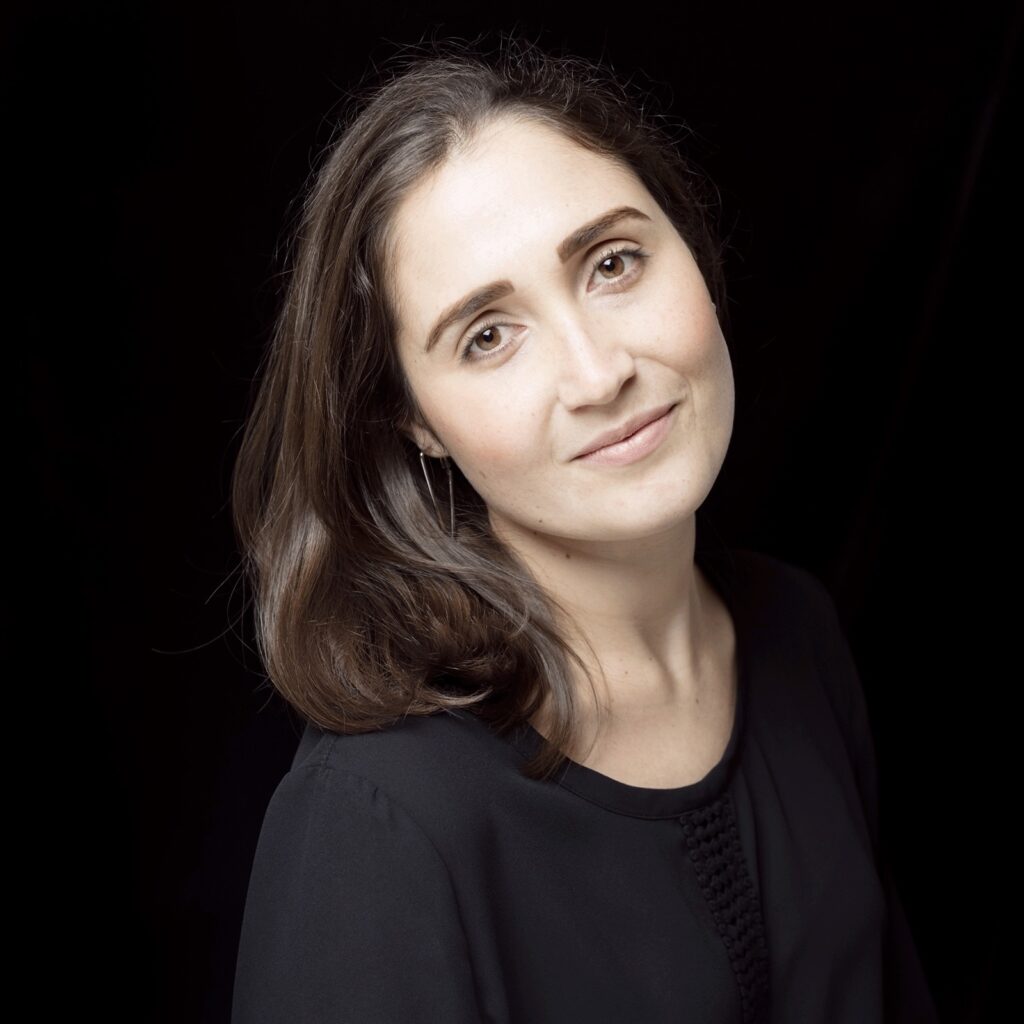 Alexandra Gooding is a Consultant at Lord Cultural Resources, Toronto. She holds a BFA (Hons) and MA from Toronto Metropolitan University, where she served on several educational reform and hiring committees. She has received many awards and grants, including a Barbados National Exhibition and a Social Sciences and Humanities Research Council grant. Alexandra has held curatorial, collections, research, and administrative positions at public museums and private arts businesses. A proud Barbadian, her research interests include how to make Caribbean collections more readily accessible, and how material culture can be used to broaden Caribbean histories from an anticolonial perspective, with special expertise in photographic collections.
---
General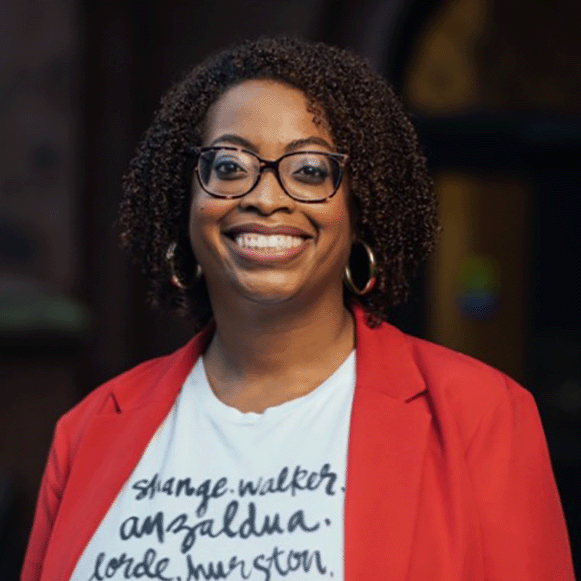 Ariana A. Curtis, PhD, is the first curator of Latinx Studies at the Smithsonian National Museum of African American History and Culture. She has also helped establish major Smithsonian initiatives, including "Our Shared Future: Reckoning with Our Racial Past." Ariana has published in academic and popular outlets and appeared in various national media. Her TED talk about women and museum representation has over three million views. Ariana is a Fulbright scholar, founding member of the Black Latinas Know Collective, board member of Duke Libraries and the National Association of Latino Arts and Cultures, and is proudly African American and Afro-Panamanian.
---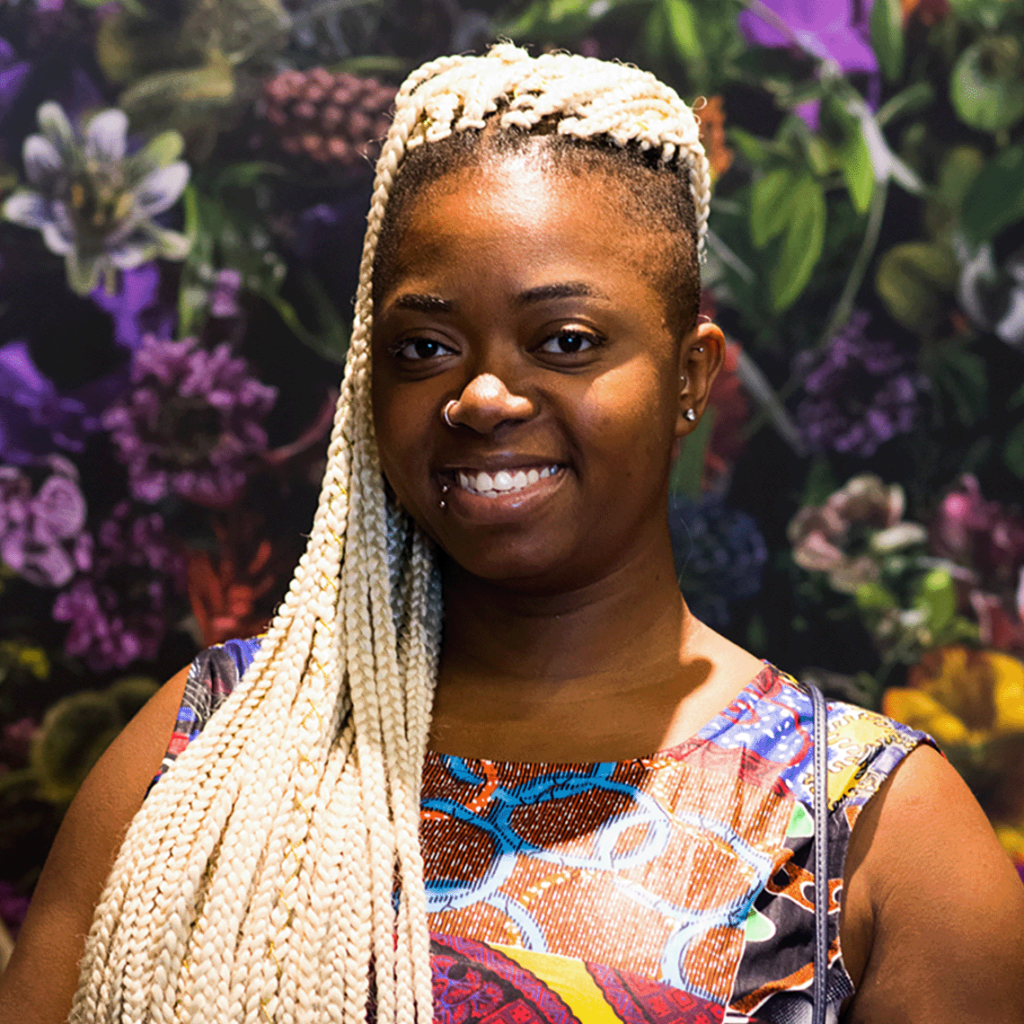 Tasha Dougé is a Bronx-based, Haitian-infused artist, artivist, and cultural vigilante. Her work activates conversations around topics such as women, advocacy, sex, societal "norms," and Black pride, striving to evoke empowerment for women and illuminate the contributions of Black people. She has been featured in The New York Times, Essence, and Sugarcane Magazine; shown nationally and internationally at RISD Museum, The Apollo Theater, and the Hygiene Museum, Germany; and is an alum of the Laundromat Project's Create Change Fellowship, Haiti Cultural Exchange's Lakou Nou residency, and the Caribbean Cultural Center African Diaspora Institute's Innovative Cultural Advocacy program and inaugural Digital Evolution Artist Retention program.
---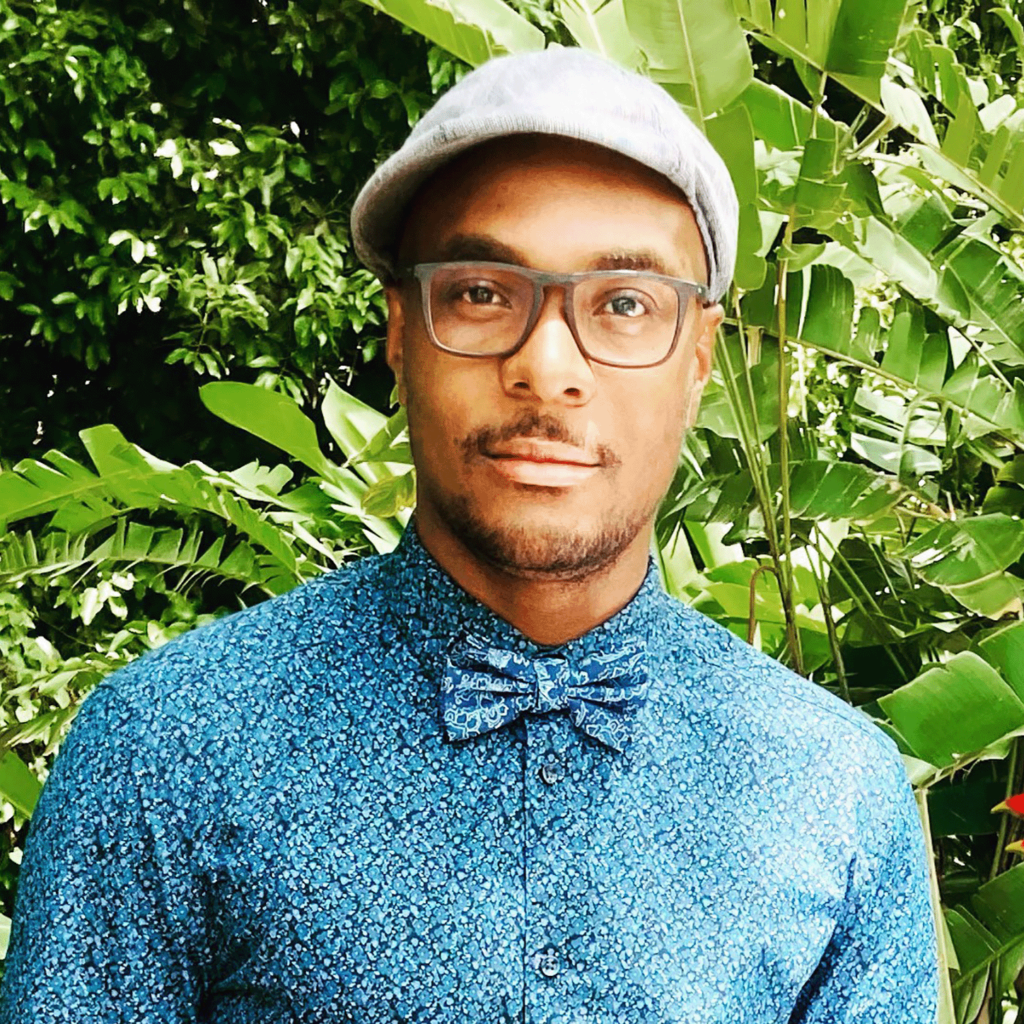 Matthieu Ecrabet holds a Master 2 Research and a Master 2 Professional in Archaeology from the University of Paris 1 Panthéon-Sorbonne. He has worked for more than ten years as a territorial archaeologist and cultural mediator in Martinique and is currently a Scientific Advisor at the Center of Animation and Interpretation of the Amerindian Culture for CAP Nord, Martinique. Matthieu is working to create a Caribbean park of Amerindian life at the archaeological site of Vivé and is completing his thesis in Caribbean archaeology, studying pre-Columbian decorations from the Cedrosan Saladoïd period at the archaeological sites of Gradis, Dizac, and Fond Laillet in Martinique.
---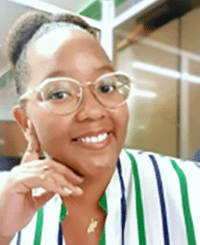 Ina Gemieux holds a Cultural Engineering Master's degree and is currently working as a Project Manager for Public Policies and Mediations at the Collectivité Territoriale de Martinique. She manages cultural events, projects, and museum digital development. In 2019, she received the Young Innovator Award from the Council of Europe for her academic excellence and professional background. Her experience includes supporting the cultural program "Festival del Caribe" in Santiago de Cuba, developing women's crafts in rural areas of Cambodia, and working as a Cultural Manager and Scriptwriter in Paris. Ina is committed to promoting her culture and driving innovation in her organization.
---
Alex Martínez Suárez is a Dominican architect, researcher and educator. He holds a Master of Architecture from Berlage Institute, The Netherlands, a Graduate Diploma in Museum Studies from Harvard University, USA, and is an alumnus of the Curando Caribe curatorial studies program. He is an active member of DoCoMoMo Dominicano, the Palm Foundation, ICOM, and the Museums Association of the Caribbean. Alex is currently the general coordinator and museographer at the Museo Fernando Peña Defilló in Santo Domingo. He also maintains an independent curatorial practice, is the director of Archipiélago, and has taught at Harvard University and Universidad Iberoamericana (UNIBE).
---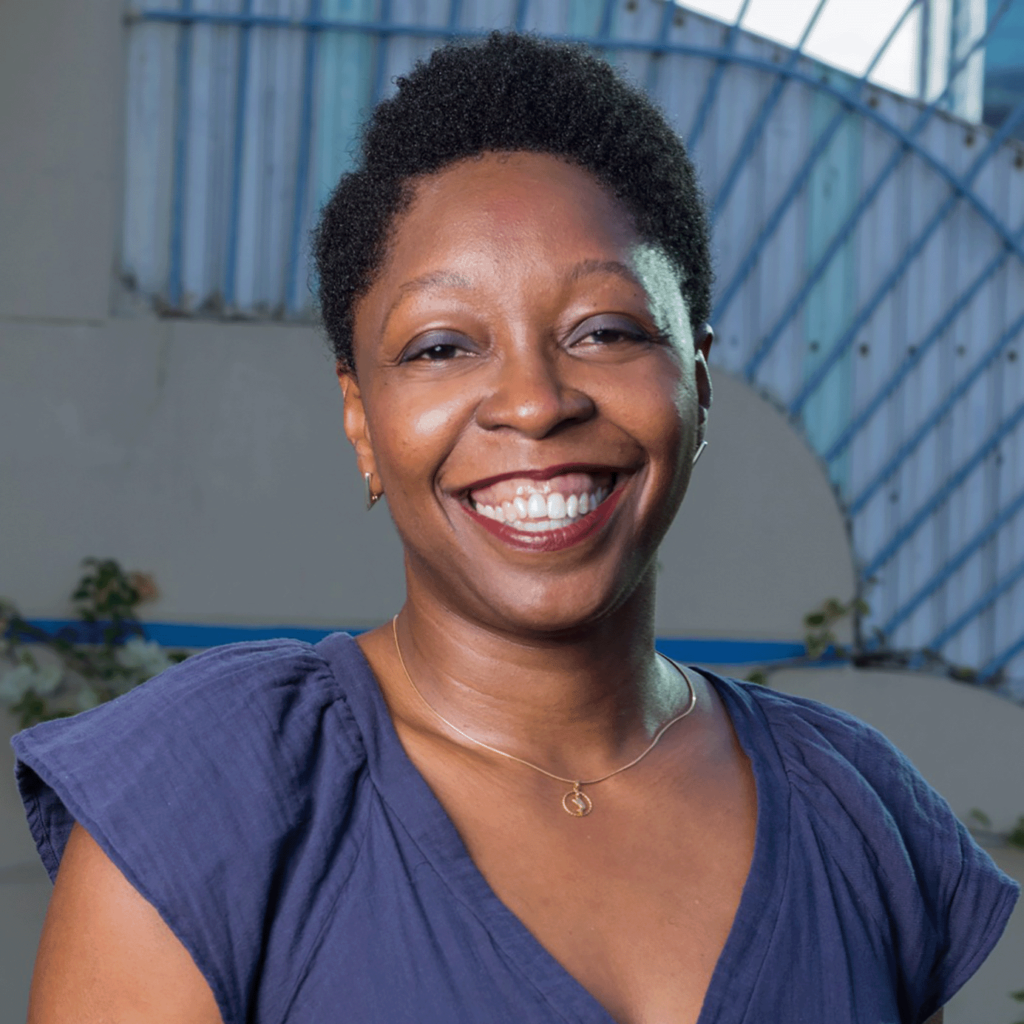 Nyasha Warren is an education researcher at the Museo del Canal Interoceánico de Panamá and at the Centro de Investigación Educativa de Panamá. She is interested in innovative and inclusive educational practices in museums, the classroom, and online learning environments. Her current research focuses on history education practices in Panama's public schools. She holds a Master's degree in Education from Harvard University Graduate School of Education. Nyasha is a proud member of the Society of Friends of the West Indian Museum of Panamá, and served as vice president of the Museums Association of the Caribbean from 2021 to 2022.
---