MAC Board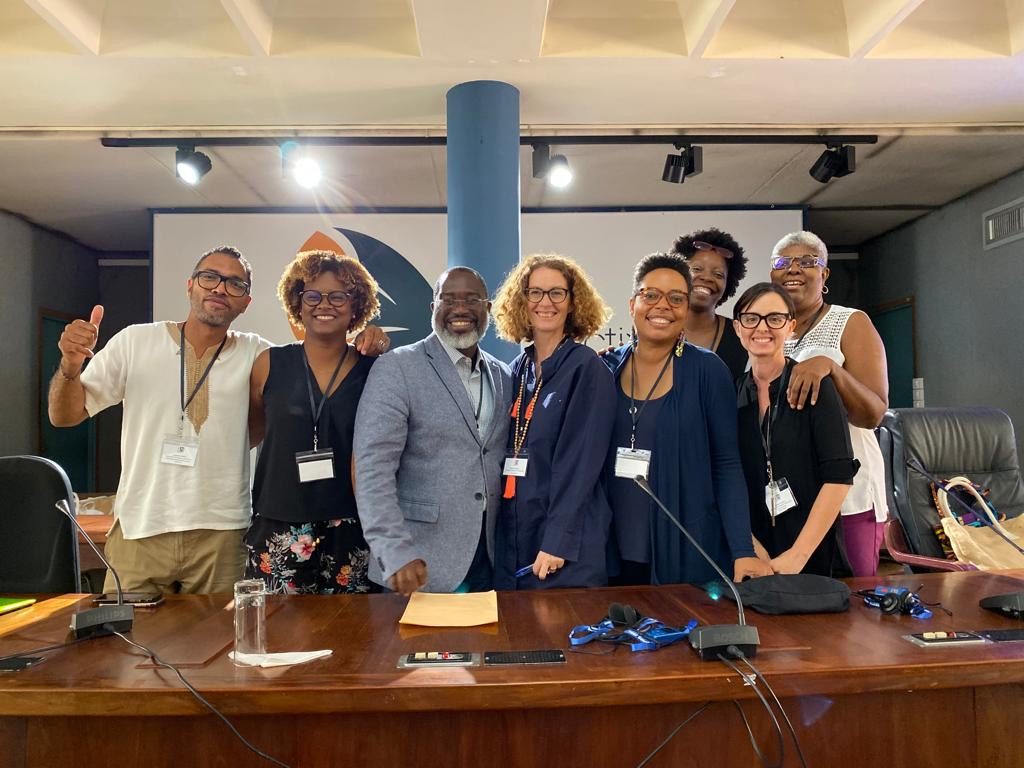 Executive Board Members
President: Joanne Hyppolite Smithsonian Museum of African American History & Culture, USA
Immediate Past President: Natalie Urquhart National Gallery of the Cayman Islands, Cayman Islands
Vice President: Nyasha Warren Society of Friends of the West Indian Museum of Panama, Panama
Treasurer: Susan Garcia TnT Connx, Martinique
Secretary: Shani Roper University of the West Indies Museum, Jamaica
General Board Members
Katarina Jacobson Musée Edgard Clerc, Guadeloupe
Elena Strong National Museum Bermuda, Bermuda
Alex Martínez Suarez Museo Fernando Peña Defilló, Dominican Republic
Laurent Ursulet Collectivité Territoriale de Martinique & Domaine de Fonds Saint-Jacques, Martinique
Board Biographies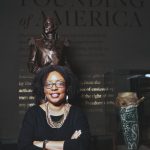 Joanne Hyppolite, Ph.D. is a Museum Curator at the National Museum of African American History and Culture (NMAAHC) with expertise in African American and Afro-Caribbean diaspora expressive culture and black immigrant American community life. She is the curator of the Cultural Expressions inaugural exhibition at NMAAHC. She began her museum career in 2004 as the Folklife Curator at the Historical Museum of Southern Florida, where she researched and presented programs and exhibitions on Miami's multi-ethnic communities. Prior to joining the Smithsonian, she was the Chief Curator at HistoryMiami Museum from 2008 to 2013, where she curated, among others, the exhibitions Black Crossroads: The African Diaspora in Miami, Haitian Community Arts, and Black Freedom in Florida. She holds a Ph.D. from the University of Miami with a focus on Caribbean and African American cultural and literary studies, an M.A. in African American Studies from the University of California, Los Angeles and a B.A. in English and Afro American Studies from the University of Pennsylvania. Born in Haiti, Joanne immigrated to the United States with her family at the age of four and grew up amongst the Haitian and African American communities of Boston, MA.
---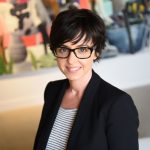 Natalie Urquhart is the Director and Chief Curator of the National Gallery of the Cayman Islands. She holds a BA in Art History (University of Glasgow), an MA in Arts Management (University of London) and has seventeen years experience in the cultural sector where she specializes in developing creative strategies, programming and exhibitions for public sector arts organizations and heritage sites. Urquhart is a leading authority on Caymanian art and has published regular papers on the subject and well as the book Art of the Cayman Islands, the islands' first formal art history (Scala Fine Art Publishers Ltd., Fall 2016). She currently serves as a President of the Museums Association of the Caribbean; a core committee member of the Tilting Axis network which works to further the development of infrastructure, production and markets for the Caribbean's visual arts sector; and as a member of the Cayman Islands National Cultural Policy Committee, where she represents the Visual Arts and Creative Industries sectors.
---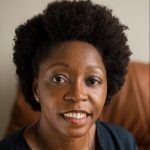 Nyasha Warren is an education consultant with a special interest in innovative and inclusive educational practices in a variety of learning settings, including museums, the classroom and online learning environments. Nyasha has co-developed educational resources, curricula and/or educational programs for initiatives sponsored by organizations such as Voices from Our America, Vitalitas, Nashville Public Library, and the Museo de la Ciudad de Panamá. She regularly serves as an evaluator for the Secretaría Nacional de Ciencia, Tecnología e Innovación (SENACYT) for the annual national science fairs and science camps, and she previously led the coordination of the PISTA after school program for gifted and talented youth. In addition to her work as an education consultant, Nyasha is affiliated to the Centro de Investigación Educativa (CIEdu) in Panama where she recently served as co-investigator for a national diagnostic study on inclusive practices in Panama's public schools. She holds a Bachelor's degree in Biology from Oberlin College, a Masters degree in Environmental Health Sciences from New York University and a Masters degree in Education from Harvard University Graduate School of Education. Nyasha is a proud member of the Society of Friends of the West Indian Museum of Panama.
---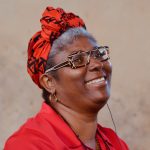 Susan Garcia is a proud graduate of the University of the West Indies, St Augustine, Trinidad Campus. She also holds a Postgraduate diploma in French Civilization and Culture from Paris 3-Sorbonne Nouvelle, where she specialized in Cultural and Heritage Tourism. Originally from Trinidad and Tobago, she has been living and working in the Tourism and Training sectors in Martinique for a number of years. She recently completed a certificate program in Protocol and Diplomacy at the Diplomatic Academy of the Caribbean at UWI, St Augustine. Working diligently for the empowerment of women in Athletics, she is a member of the Women Leaders in Athletics of the Americas. Having worked with MAC as an Executive Assistant at its beginnings, she comes back to the Board, bringing some of MAC's History with her.
---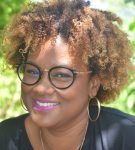 Katarina Jacobcon is a Guadeloupean archaeologist and collections manager of the Edgar Clerc Archaeological Museum in Guadeloupe. She has a background in art history and archaeology and studied Pre-columbian archaeology at Université Panthéon-Sorbonne (Paris) where she obtained a Master's degree in 2002 in association with the Caribbean Research Center of Leiden University. For 5 years she worked at the Edgar Clerc Museum implementing cultural activities; she later became the collections manager and carried out the required ten-year inventorization of the collections. In 2013 she joined the NEXUS1492 ERC research project at Leiden University (the Netherlands) as a PhD candidate in Caribbean archaeology, with a research focus on ceramic technology. In 2018, Katarina returned to Guadeloupe and the Edgar Clerc Museum with the objective of setting up the conservation and preservation plan of the collections. She was also co-curator of the international exhibition Caribbean Ties, locally named Liens caribéens / Lyannaj péyi LaKarayib in French and Créole. In 2019, she received MAC's first Emerging Caribbean Museum Professional Award. One of the few first aiders to cultural heritage in time of crisis and natural disaster (UNESCO) from the region, Katarina is the first archaeologist of Guadeloupean origin, specializing in Caribbean archaeology.
---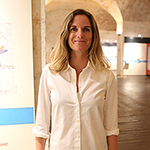 Elena Strong National Museum Bermuda, Bermuda. Strong is Executive Director of the National Museum of Bermuda. She previously led the museum's Curatorial Department for 11 years and was responsible for the care of the Museum collections, research, education and public outreach, exhibits, developing curatorial policies and procedures and editing MARITimes, NMB's biannual magazine. The museum explores the maritime and island history of Bermuda. Ms. Strong holds a B.Sc. in Anthropology from University College London, and a Masters in Museum Studies from the University of Toronto.
---
Alex Martínez Suárez is Dominican architect, researcher and educator. He holds a Master in Advanced Architecture from Berlage Institute, The Netherlands, and a Graduate Diploma in Museum Studies at Harvard Extension School, USA. He is also alumni from the curatorial studies program Curando Caribe. He is an active member of DoCoMoMo Dominicano, Erwin Walter Palm Foundation, ICOM and, Museums Association of the Caribbean (MAC). His work has been published extensively and is presently a columnist and member of the Editorial Board of Arquitexto Magazine while collaborating in other editorial projects.
Alex is principal of Archipiélago, an interdisciplinary and collaborative platform focused on Architecture, Academia, and Art & Cultural Management. Along with his independent curatorial practice, he is currently general coordinator and museographer at the Museo Fernando Peña Defilló, a private museum at Santo Domingo. Currently teaching at Harvard University, and also since 2009, he has been an adjunct professor at the School of Architecture of the Universidad Iberoamericana (UNIBE) and since 2016 an international academic leader at Instituto Tecnológico de Monterrey, Mexico.
---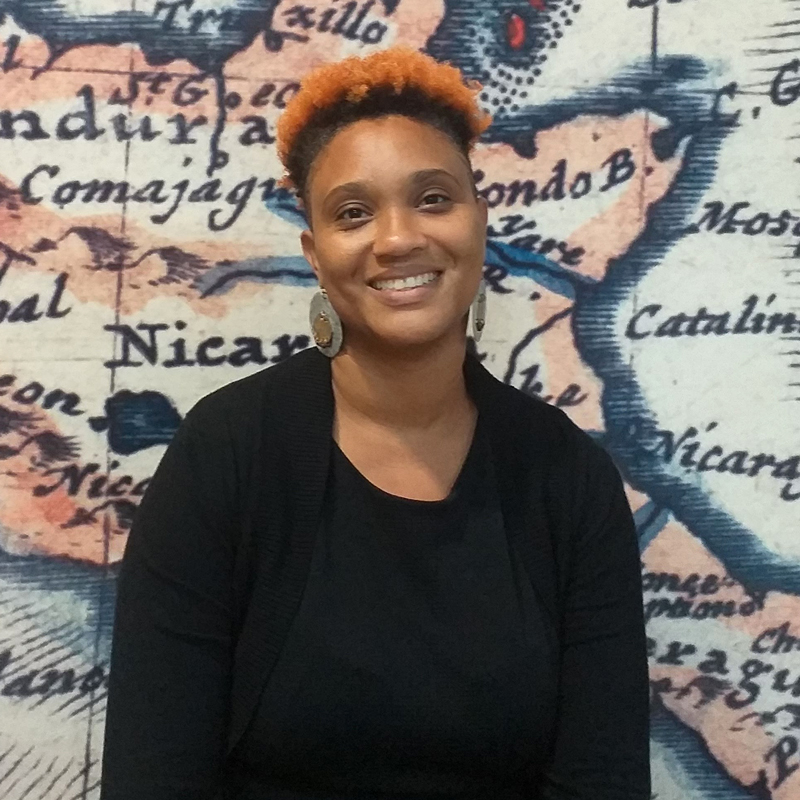 Shani Roper is Curator of the University of the West Indies Museum, which reflects upon UWI's history and development and its regional role. As the former Research Officer and Acting Director of Liberty Hall: The Legacy of Marcus Garvey, Dr. Roper believes that museums are community spaces in which visitors are encouraged to explore, be empowered, and unpack complex narratives and themes while at the same time encouraging critical thinking. Trained as a Social historian of the Caribbean, her research interests explore histories of Caribbean childhood, museums education and community engagement, sustainable heritage development and pedagogical approaches to the study of history. She has published articles on Afro-Jamaican childhood and social policy in Jamaica in Journal of the History of Childhood and Youth, Journal of Caribbean History and Caribbean Studies.
---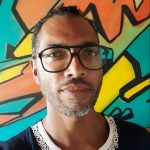 Laurent C. Ursulet is Head of Department and Head of Le Domaine de Fonds Saint-Jacques, a former monastic and sugar house turned cultural centre and located in Martinique. He holds a graduate degree from the University of Paris-Sorbonne in history and comparative literature, a master from the University of Versailles in culture and communication engineering, and started his career as a researcher at the general inventory, piloted by the French Ministry of Culture. Specializing in cultural and heritage engineering, he served as curator of antiquities and art objects in Martinique, and was also responsible for the acquisition policy, as well as the cultural action of the Museum of Archaeology of the island. He also serves as the advisor and vice-president of the culture committee of the Economic, Social, Environmental, Cultural and Educational Council of Martinique.
---