MAC BOARD NOMINATIONS 2023/2024
Institutional Member Category
two available positions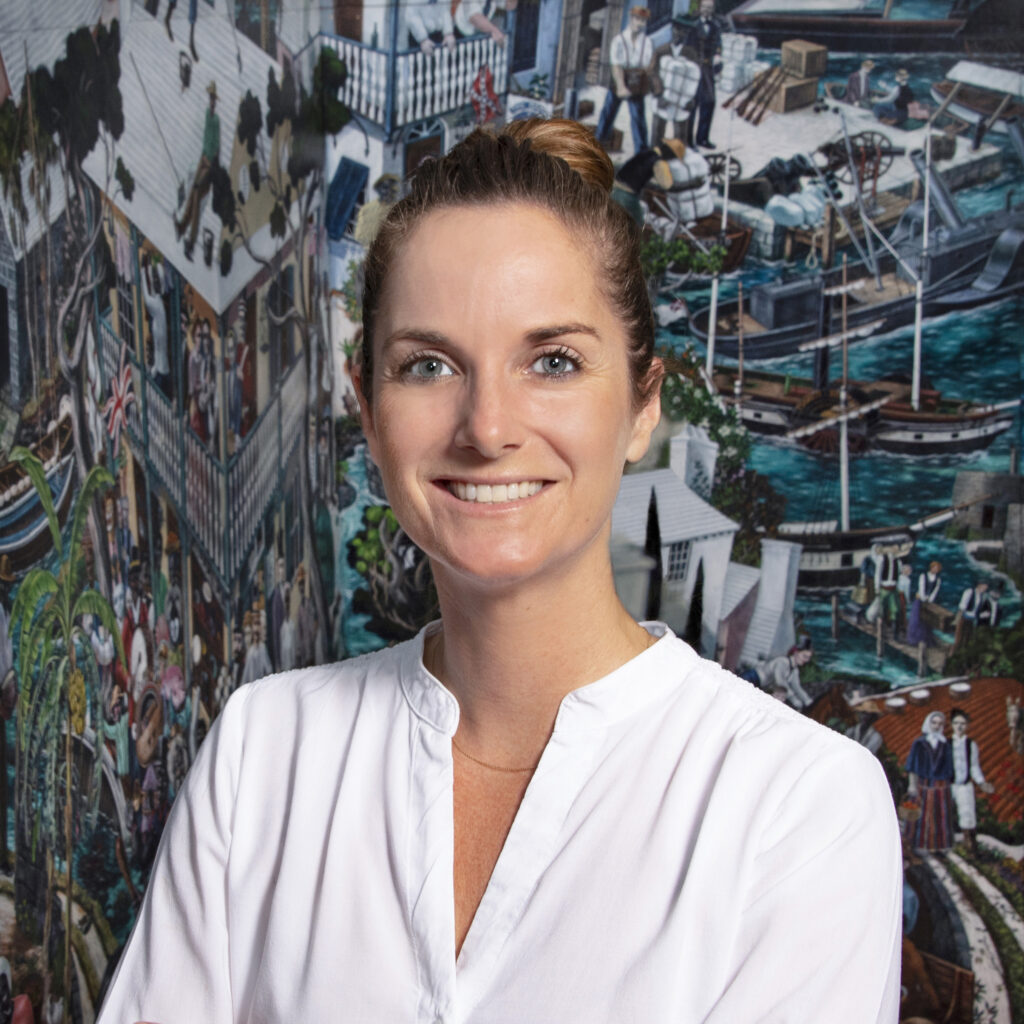 Elena Strong for the NATIONAL MUSEUM OF BERMUDA
The National Museum of Bermuda (NMB) is home to Bermuda's cultural past and collective future. It aims to make learning Bermuda's history a part of every educational journey on the island. ​NMB is a non-government, not-for-profit organisation established in 1974 as the Bermuda Maritime Museum. Since then, it has expanded beyond its original mandate, which focused on maritime history and restoring Bermuda's largest fort, The Keep, at the Royal Naval Dockyard. Over the past five decades, NMB has transformed once derelict ramparts, bastions, and historic buildings into a first-class museum. It has built Bermuda's largest collection of historic objects—over 80,000 objects that span 500 years of Bermuda history and culture—and partnered with overseas and local students, researchers, and academics to carry out archaeological and historical research. NMB has re-imagined its historic military buildings as exhibit, education, community, and research spaces, a conservation lab, and event venues. ​
​The NMB's representative is Executive Director Elena Strong, who is responsible for the overall museum management and operations. She recently led her team to raise over $9.9M to support a new vision for the NMB as a vital educational resource and steadfast community partner while also elevating Atlantic World research and thought leadership.
Her recent focus has been on shifting how history is shared and taught on the island. Strong and the NMB use participatory and transformative learning approaches to provide multiple entry points for people to better connect with Bermuda's past; for example, community crowdsourcing projects, digital storytelling, genealogy, contemporary art exhibits, and formal and informal learning programmes. Strong holds a MMSt from University of Toronto, Canada, and a BSc in Anthropology from University College London, England. Strong has been a member of MAC since 2019, was elected to the Board as an Institutional Member in 2020, and was subsequently elected by the Board to serve as MAC's Co-President alongside Dr. Shani Roper for 2022–23. In her role as Co-President, Strong has been focused on building a stable future for MAC. She and her NMB colleague Katie Bennett created the first Annual Fund Plan for MAC. Together with Co-President Dr. Roper, Strong is committed to ensuring that MAC has the internal infrastructures, funding, and capacity to grow and remain a relevant resource for and about Caribbean and circum-Caribbean region museums.
---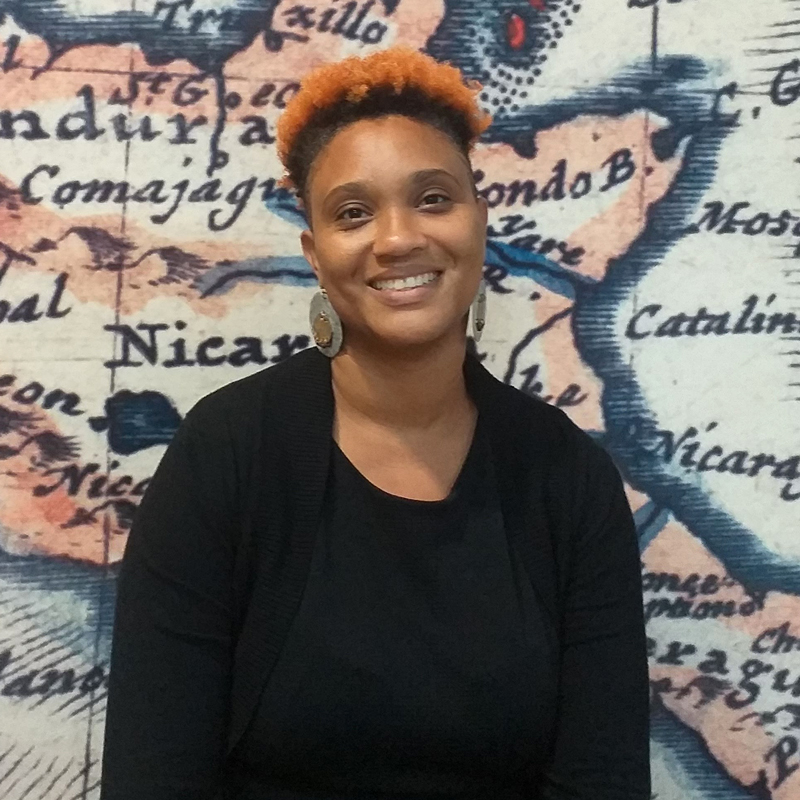 Dr. Shani Roper for THE UNIVERSITY OF THE WEST INDIES MUSEUM – JAMAICA
Established in 2012, the University of the West Indies Museum documents, collects, preserves, and exhibits the history and impact of The University of the West Indies (The UWI) in the Caribbean and the globe. An institution grounded in the region, the development of The UWI continues to be shaped by important socio-economic, political, and intellectual events such as black radicalism, colonialism, independence, and decolonization as well as climate change, sustainable development, and the Covid-19 pandemic, and develops educational programming in response to regional needs. The UWI Museum exhibits rely on oral interviews, photographs, archival materials, and objects to explore how these events shaped student life and staff work cultures to reveal how the institution evolved internally in response to regional and global events. Past and current exhibitions have focused on themes such as the origins of The UWI, carnival, student protests, and the Covid-19 pandemic.
The UWI Museum's representative is Curator Dr. Shani Roper. She has worked in the sector for over twenty years and began her museum career at the Institute of Jamaica in the Museum of History and Ethnography as assistant curator and later served as research officer and acting director of Liberty Hall: The Legacy of Marcus Garvey. Trained as a social historian, Dr. Roper's research and curatorial interests explore histories of Caribbean childhood, trauma histories in black majority contexts, museum education practices, and contemporary collecting.
Dr. Roper has been a member of MAC since 2018 and worked as a volunteer on multiple committees until elected to the Board in 2020. In 2021–22, she chaired the MAC-ICOM Barbados Museum Define Committee that led to the publication "Accessing a Caribbean Definition of a Museum: A Preliminary Assessment," published in six languages. She was subsequently elected by the Board to serve as MAC's Co-President alongside Elena Strong for 2022–23. Dr. Roper is committed to the sustainable development of MAC as a regional professional institution supporting Caribbean museological practices across the region. As such, Dr. Roper would be honoured to serve another term on the board to enhance membership benefits through the education committee and continue supporting MAC's strategic goals.
---
Individual Member Category
one available position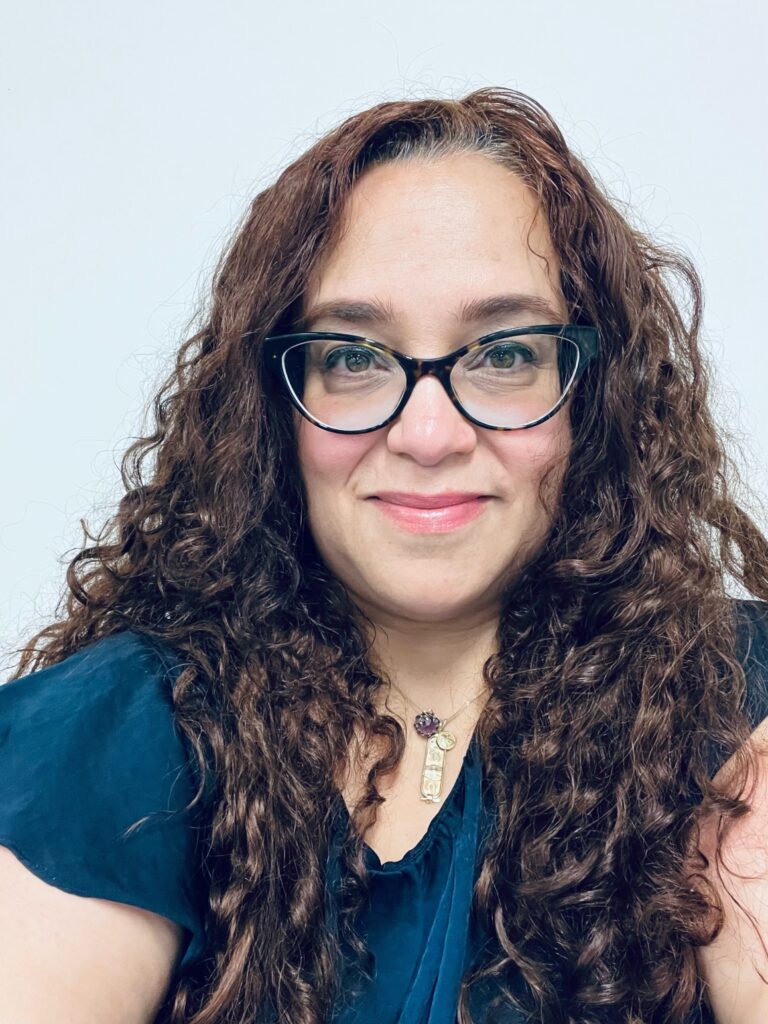 LOURDES RANERO
Lourdes Ranero been part of the museum community for 22 years as a registrar. She is currently the chief Registrar at the Patricia & Phillip Frost Art Museum in Miami, Florida. After some two decades in museums, they have become a strong part of her identity. Ranero is passionate about art, culture, and museums, and has always been committed to working in a field that promotes civic and social justice, education, conservation, and art history.
In 2019, the Museums Association of the Caribbean (MAC) and the Smithsonian National Museum of African American History and Culture awarded her a 2019 Travel Fellowship to attend the MAC Conference held in Fort-de-France, Martinique. Since then, she has contributed to MAC by facilitating translations, assisting behind the scenes during MAC events and programs when help is needed, and as a dedicated member of the Newsletter Committee since 2020.
Being part of MAC has changed her professional career as it has helped her to see many other Caribbean colleagues who work hard to help their institutions and who, at the same time, offer their support to other institutions. MAC is her community.
---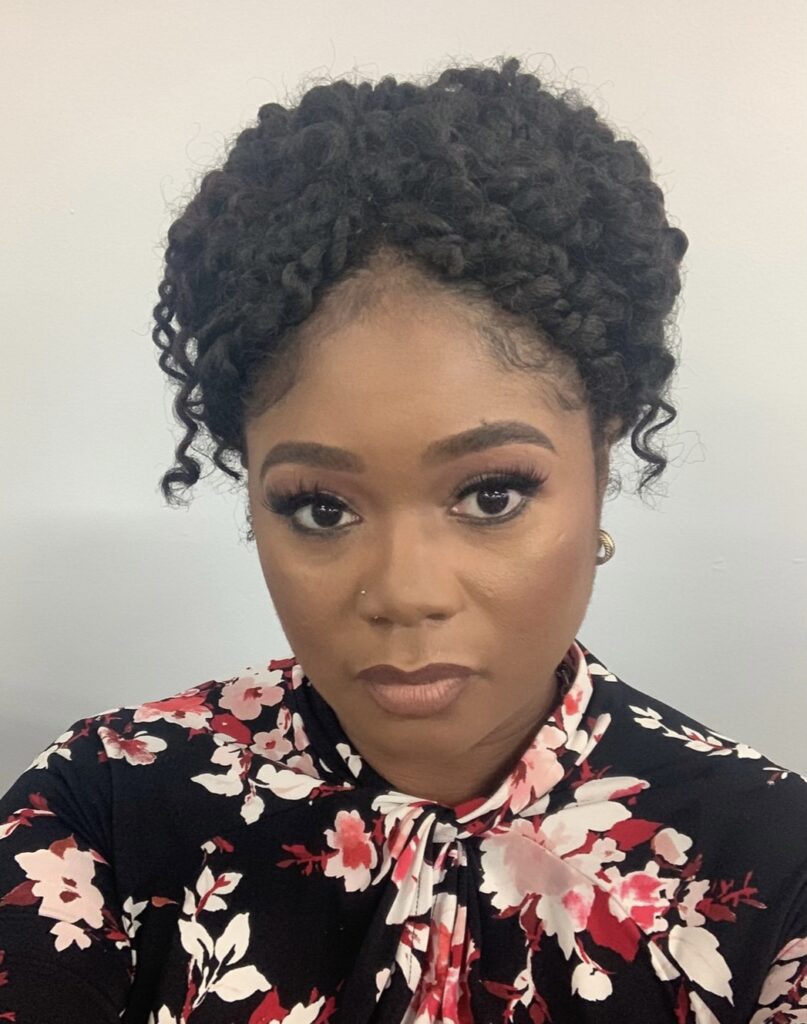 NAMEIKO MILLER
Nameiko Miller is a highly qualified and experienced professional in the field of museology, with a strong academic background and a passion for promoting and preserving Caribbean culture and heritage. With a BA in History from the University of the Bahamas and a MA in Museology from the University of Florida, she has acquired a solid foundation of knowledge and skills that makes her an ideal candidate for the MAC Board.
In addition to her academic and professional achievements, she has actively engaged with the Museums Association of the Caribbean. She has dedicated two years on the MAC Newsletter Committee, where she continues to play a crucial role in disseminating valuable information to MAC's members. She has also served on the Conference Committee for two years, contributing to the organization and successful execution of important events, and has presented at two MAC conferences, sharing her knowledge and insights with fellow professionals in the field.
Beyond her involvement with MAC, Miller is also an active participant in the International Council of Museums (ICOM), where she currently serves on the ICOM Strategic Allocation Review Committee, which contributes to the allocation of resources and funds to various museums worldwide. She has been a curator at the Antiquities Monuments & Museum Corporation since December 2018.
If given the privilege to serve on the Board, she would bring her expertise in fundraising, networking, and community engagement to further enhance the MAC's outreach efforts. She is committed to ensuring that MAC remains a vibrant and inclusive institution, fostering cultural exchange and celebrating our shared heritage.
---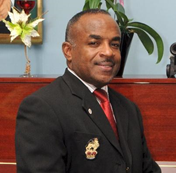 CYRIL J. SALTIBUS
Cyril Saltibus has served for over 17 years as a member of the technical team of Le Pavillon Royal Museum at Saint Lucia Government House. Also known as "Major Saltibus" he is a Queen Commissioned Officer of the British Army Cadet Force (ACF).
He served as the aide-de-camp (ADC) to the Governor-General of Saint Lucia Her Excellency Dame Louisy from 2004–06 and was reappointed in April 2022 as ADC to His Excellency Mr. Charles, Acting Governor-General of Saint Lucia. Saltibus was the former Mayor of the Constituency of Vieux-Fort South in Saint Lucia and is presently a consultant in the Department of Housing and Local Government in Saint Lucia.
Saltibus is also a Counsellor of the Saint Lucia National Trust and served in the capacity of Secretary while being extensively involved throughout the island with conservation projects. He was Chairperson of the Southern Chapter of the Saint Lucia National Trust and was deeply involved with the OECS Protected Areas and Associated Livelihoods (OPAAL) Project, with responsibility as entering Chair on the Board of the Eco-South Tours enterprise.
He Joined the Museums Association of the Caribbean (MAC) after the establishment of Le Pavillion Royal Museum in 1999 and was one of its longest serving Board members. He served as Vice President under the presidency of Larry Armony of St. Kitts and Nevis and as Treasurer under the presidency of Sonja Arise of the Dominican Republic. At the 2012 Annual General Meeting held in Antigua, he was elected as President of MAC for the period 2011–12.
---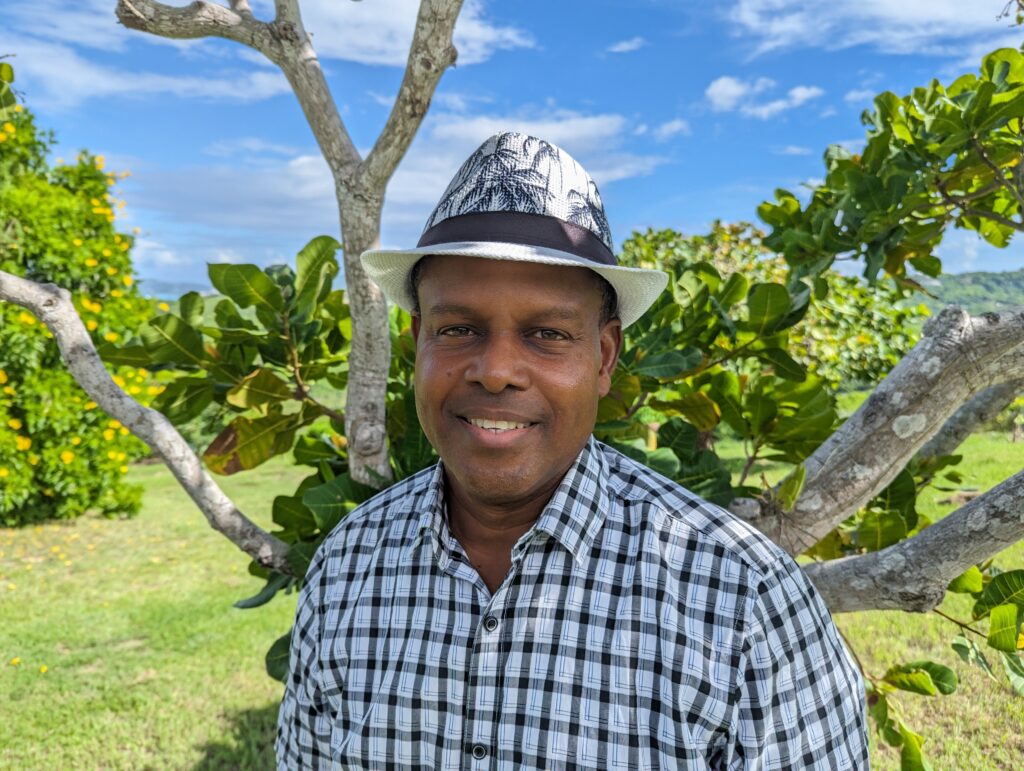 ORVILLE JAMES
Orville James is a visionary leader and an art administrator. As the dynamic President of the Board of Directors for the Caribbean Museum Center for the Arts in St. Croix, US Virgin Islands, he passionately advocates for the fusion of culture and creativity. He graduated with a BSc in Mechanical Engineering from the University of South Florida. Orville has seamlessly transitioned into the realm of managing intricate capital and renewable energy construction projects in the US Virgin Islands of St Croix, St. Thomas, and St. John.
Beyond the realm of the renewable energy industry, he dedicates his time to various non-profit endeavors, showcasing his unwavering commitment to music, visual and expressive arts, culture, sports, and community empowerment. He has been recognized for his community service and outstanding volunteering efforts. In his spare time Orville enjoys listening to music, gardening, and being in nature. He is an individual member of the Museums Association of the Caribbean.
Orville is an arts and cultural professional invested in the expansion of culture and the arts play in the development of responsible and culturally aware global citizens. Born in Dominica, the nature island of the Caribbean, and as a Caribbean national, he is particularly interested in causes in the Caribbean region that center around capacity building. Specifically, the role that arts and culture play in advancing education and socially, culturally responsible Caribbean citizens. Many of these notions fall on the civic responsibilities of our cultural institutions such as museums and, to this end, he served on MAC's Conference Travel Scholarship committee in 2022 for the 2023 Conference held in Bahamas.
---
NOMINACIONES PARA LA JUNTA DIRECTIVA DE LA ASOCIACIÓN DE MUSEOS DEL CARIBE 2023/2024
Categoría de miembro institucional
dos puestos disponibles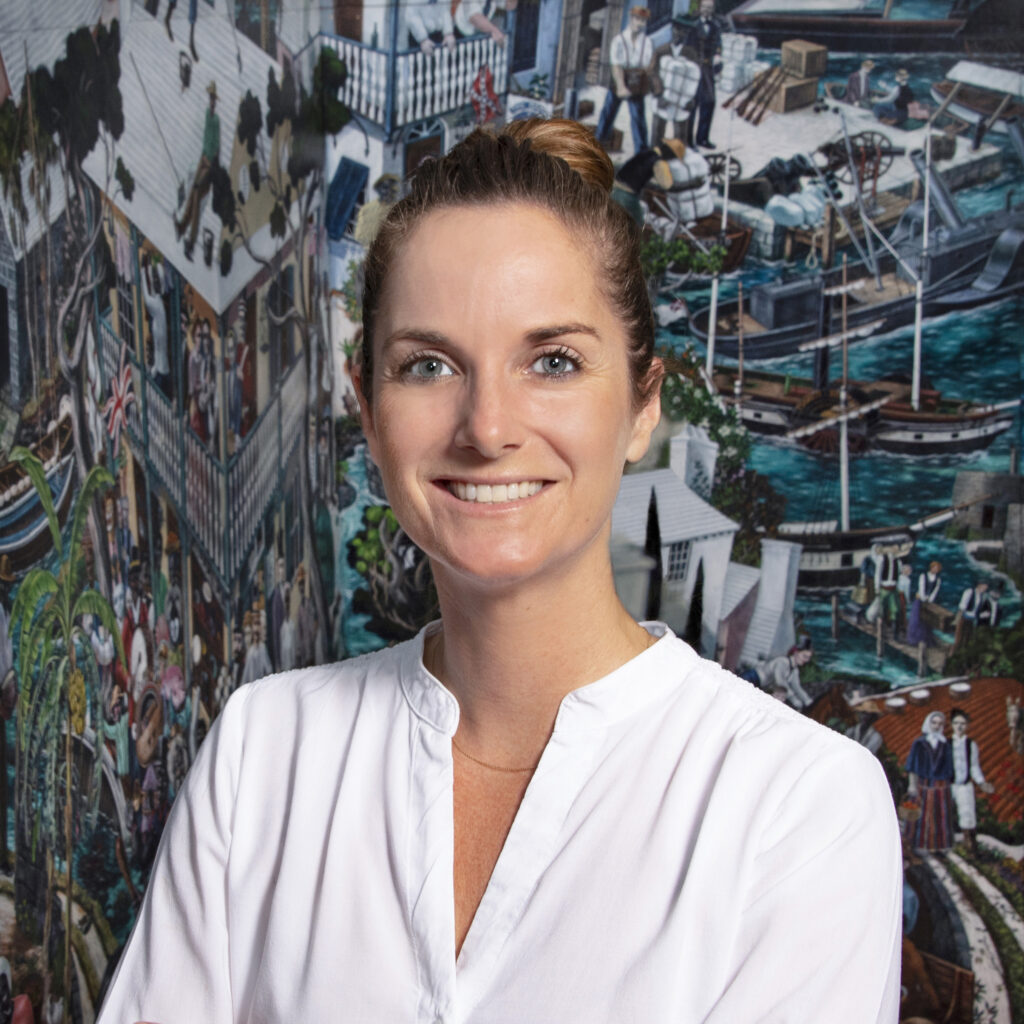 Elena Strong para el MUSEO NACIONAL DE BERMUDA
El Museo Nacional de las Bermudas (NMB) alberga el pasado cultural y el futuro colectivo de las Bermudas. Su objetivo es hacer que el aprendizaje de la historia de las Bermudas forme parte de cada trayecto educativo en la isla. El NMB es una organización no gubernamental sin fines de lucro creada en 1974 como el Museo Marítimo de las Bermudas. Desde entonces, se ha expandido más allá de su mandato original, que se centraba en la historia marítima y la restauración del fuerte más grande de Bermudas, The Keep, en el Royal Naval Dockyard. En las últimas cinco décadas, el NMB ha transformado murallas, bastiones y edificios históricos abandonados en un museo de primera clase. Ha creado la mayor colección de objetos históricos de las Bermudas -más de 80.000 objetos que abarcan 500 años de historia y cultura bermudeña- y se ha asociado con estudiantes, investigadores y académicos extranjeros y locales para llevar a cabo investigaciones arqueológicas e históricas. El NMB ha reimaginado sus edificios militares históricos como espacios de exposición, educación, comunidad e investigación, un laboratorio de conservación y lugares para eventos.
La representante del NMB es la Directora Ejecutiva Elena Strong, responsable de la gestión y las operaciones generales del museo. Recientemente dirigió a su equipo para recaudar más de 9,9 millones de dólares destinados a apoyar una nueva visión del NMB como recurso educativo vital y socio comunitario inquebrantable, al tiempo que eleva la investigación y el liderazgo intelectual del Mundo Atlántico.
Recientemente se ha centrado en cambiar la forma de compartir y enseñar la historia en la isla. Strong y el NMB utilizan enfoques de aprendizaje participativo y transformador para proporcionar múltiples puntos de entrada para que la gente conecte mejor con el pasado de Bermudas; por ejemplo, proyectos de crowdsourcing comunitario, narración digital, genealogía, exposiciones de arte contemporáneo y programas de aprendizaje formal e informal. Strong tiene una licenciaura en Antropología del University College de Londres (Inglaterra) y una maestría de la Universidad de Toronto (Canadá).
Strong ha sido miembro de MAC desde 2019, fue elegida miembro de la Junta como Miembro Institucional en 2020, y posteriormente fue elegida por la Junta directiva para servir como Copresidenta de MAC junto a la Dra. Shani Roper para 2022-23. En su papel como Copresidenta, Strong se ha centrado en construir un futuro estable para MAC. Ella y su colega de la NMB Katie Bennett crearon el primer Plan Anual de Fondos para MAC. Junto con la Copresidenta Dra. Roper, Strong se ha comprometido a garantizar que MAC cuente con las infraestructuras internas, la financiación y la capacidad para crecer y seguir siendo un recurso relevante para y sobre los museos del Caribe y de la región circumcaribeña.
---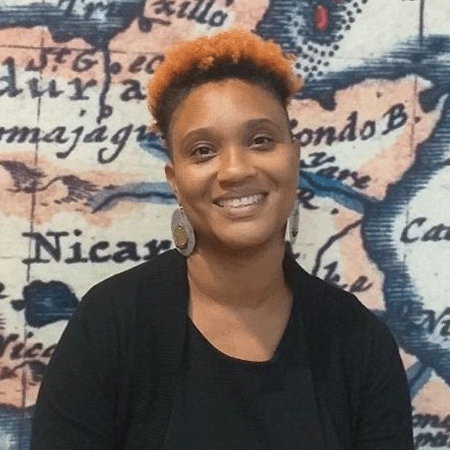 Dr. Shani Roper para MUSEO DE LA UNIVERSIDAD DE LAS ANTILLAS – JAMAICA
Creado en el 2012, el Museo de la Universidad de las Indias Occidentales documenta, recopila, conserva y exhibe la historia y el impacto de la Universidad de las Indias Occidentales (UWI) en el Caribe y en el mundo. Como institución arraigada en la región, el desarrollo de la UWI sigue estando marcado por importantes acontecimientos socioeconómicos, políticos e intelectuales, como el radicalismo negro, el colonialismo, la independencia y la descolonización, así como el cambio climático, el desarrollo sostenible y la pandemia del virus Covid-19, y elabora programas educativos en respuesta a las necesidades regionales. Las exposiciones del Museo de la UWI se basan en entrevistas orales, fotografías, materiales de archivo y objetos para explorar cómo estos acontecimientos moldearon la vida de los estudiantes y las culturas de trabajo del personal para revelar cómo la institución evolucionó internamente en respuesta a los acontecimientos regionales y mundiales. Las exposiciones pasadas y actuales se han centrado en temas como los orígenes de la UWI, el carnaval, las protestas estudiantiles y la pandemia de Covid-19.
La representante del Museo de la UWI es la curadora Dra. Shani Roper. Ha trabajado en el sector durante más de veinte años y comenzó su carrera museística en el Instituto de Jamaica, en el Museo de Historia y Etnografía, como conservadora adjunta y más tarde fue responsable de investigación y directora en funciones de Liberty Hall: El legado de Marcus Garvey. Formada como historiadora social, la investigación y los intereses curatoriales de la Dra. Roper exploran las historias de la infancia caribeña, las historias de trauma en contextos de mayoría negra, las prácticas de educación museística y el coleccionismo contemporáneo.
La Dra. Roper ha sido miembro de MAC desde 2018 y trabajó como voluntaria en múltiples comités hasta que fue elegida miembro de la junta directiva en 2020. En 2021-22, presidió el Comité MAC-ICOM Barbados Museum Define que dio lugar a la publicación "Accessing a Caribbean Definition of a Museum: A Preliminary Assessment", publicada en seis idiomas. Posteriormente, fue elegida por la Junta para ocupar el cargo de Copresidenta de MAC junto a Elena Strong para 2022-23. La Dra. Roper está comprometida con el desarrollo sostenible del MAC como institución profesional regional que apoya las prácticas museológicas caribeñas en toda la región. Como tal, la Dra. Roper se sentiría honrada de servir otro mandato en la junta para mejorar los beneficios de los miembros a través del comité de educación y continuar apoyando los objetivos estratégicos de MAC
---
Categoría de miembro individual
un puesto disponible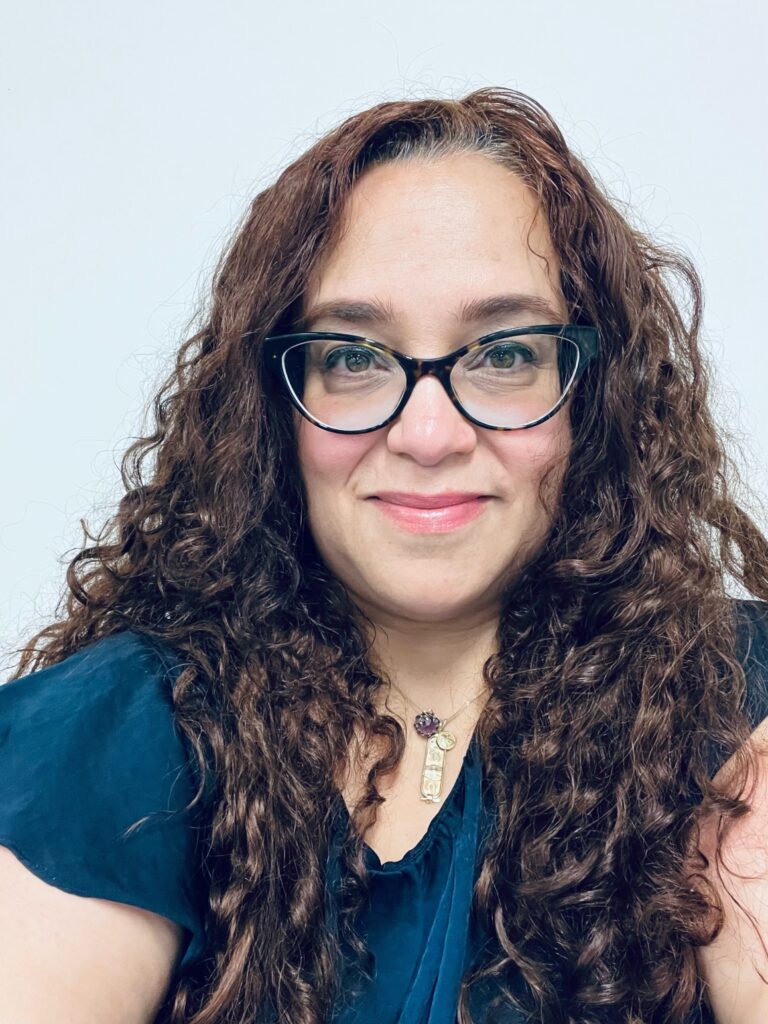 LOURDES RANERO
Lourdes Ranero lleva 22 años formando parte de la comunidad museística como registradora. Actualmente es la jefa de registro del Patricia & Phillip Frost Art Museum de Miami, Florida. Tras unas dos décadas en museos, éstos se han convertido en una parte importante de su identidad. Ranero es una apasionada del arte, la cultura y los museos, y siempre ha estado comprometida a trabajar en un campo que promueve la justicia cívica y social, la educación, la conservación y la historia del arte.
En 2019, la Asociación de Museos del Caribe (MAC) y el Museo Nacional de Historia y Cultura Afroamericana del Smithsonianle concedieron una beca en el2019 para asistir a la Conferencia MAC celebrada en Fort-de-France, Martinica. Desde entonces, ha contribuido a MAC facilitando traducciones, ayudando entre bastidores durante los eventos y programas de MAC cuando se necesita ayuda, y como miembro dedicado del Comité del Boletín desde 2020.
Formar parte de MAC ha cambiado su carrera profesional, ya que le ha ayudado a ver a muchos otros colegas caribeños que trabajan arduamente para ayudar a sus instituciones y que, al mismo tiempo, ofrecen su apoyo a otras instituciones. MAC es su comunidad.
---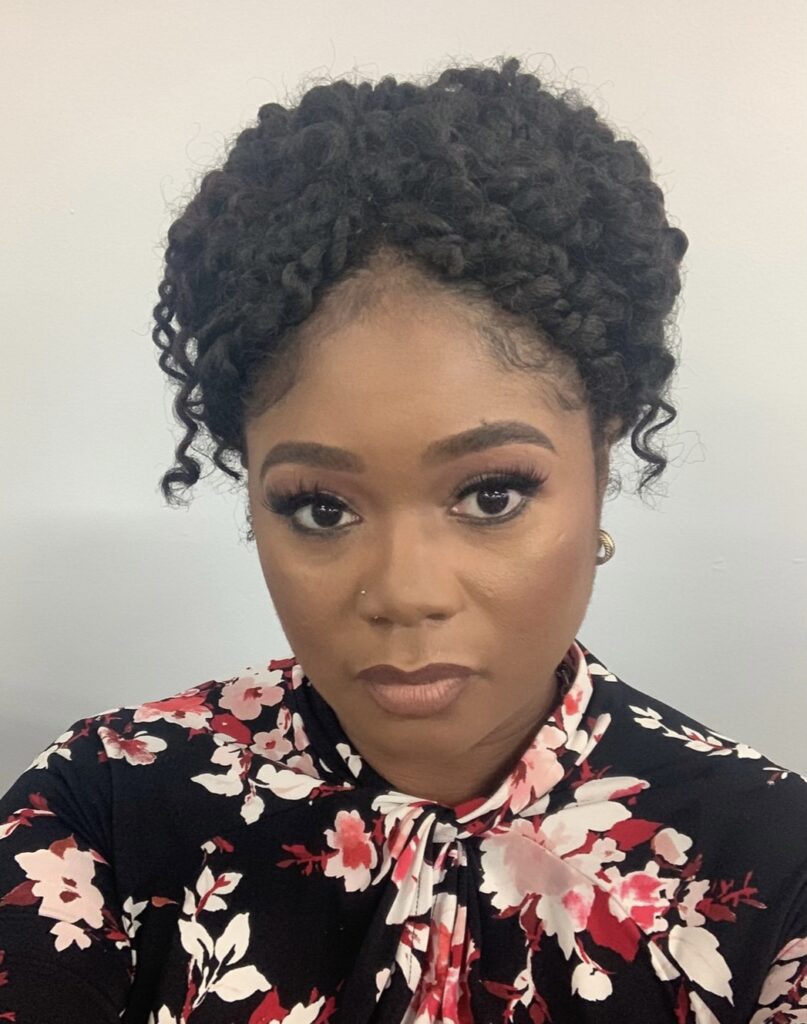 NAMEIKO MILLER
Nameiko Miller es una profesional altamente calificada y experimentada en el campo de la museología, con una sólida formación académica y pasión por la promoción y preservación de la cultura y el patrimonio caribeños. Licenciada en Historia por la Universidad de las Bahamas y con un máster en Museología por la Universidad de Florida, ha adquirido una sólida base de conocimientos y habilidades que la convierten en una candidata ideal para la junta directivadel MAC.
Además de sus logros académicos y profesionales, ha participado activamente en la Asociación de Museos del Caribe. Ha dedicado dos años al Comité del Boletín Informativo del MAC, donde sigue desempeñando un papel crucial en la difusión de información valiosa a los miembros del MAC. También ha formado parte del Comité de Conferencias durante dos años, contribuyendo a la organización y ejecución con éxito de importantes eventos, y ha presentado ponencias en dos conferencias de la MAC, compartiendo sus conocimientos y puntos de vista con otros profesionales del sector.
Más allá de su participación en el MAC, Miller también participa activamente en el Consejo Internacional de Museos (ICOM), donde actualmente forma parte del Comité de Revisión de Asignaciones Estratégicas del ICOM, que contribuye a la asignación de recursos y fondos a diversos museos en todo el mundo. Es curadora en ek Antiquities Monuments & Museum Corporation desde diciembre de 2018.
Si se le concede el privilegio de formar parte de la junta directiva, aportaría su experiencia en recaudación de fondos, creación de redes y compromiso con la comunidad para mejorar aún más los esfuerzos de divulgación del MAC. Está comprometida a garantizar que el MAC siga siendo una institución vibrante e inclusiva, fomentando el intercambio cultural y celebrando nuestro patrimonio compartido.
---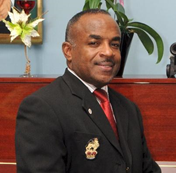 CYRIL J. SALTIBUS
Cyril Saltibus ha trabajado durante más de 17 años como miembro del equipo técnico del Museo Le Pavillon Royal en la Casa de Gobierno de Santa Lucía. También conocido como "Major Saltibus", es un Oficial Comisionado por la Reina de la Fuerza de Cadetes del Ejército Británico (ACF). Sirvió como ayudante de campo (ADC) de la Gobernadora General de Santa Lucía, Su Excelencia Dame Louisy, de 2004 a 2006 y fue nombrado de nuevo en abril de 2022 como ADC de Su Excelencia el Sr. Charles, Gobernador Encargado en funciones de Santa Lucía. Saltibus fue alcalde de la circunscripción de Vieux-Fort Sur en Santa Lucía y actualmente es consultor en el Departamento de Vivienda y Gobierno Local de Santa Lucía.
Saltibus también esConsejero del Patronato Nacional de Santa Lucía y ocupó el cargo de Secretario, al tiempo que participaba activamente en proyectos de conservación en toda la isla. Fue Presidente de la Sección Sur del Patronato Nacional de Santa Lucía y estuvo muy implicado en el Proyecto de Áreas Protegidas y Medios de Vida Asociados (OPAAL) de la OECO, con responsabilidad como Presidente entrante en el Consejo de la empresa Eco-South Tours.
Se incorporó a la Asociación de Museos del Caribe (MAC) tras la creación de Le Pavillion Royal Museum en 1999 y fue uno de los miembros más antiguos de su Junta Directiva. Fue Vicepresidente bajo la presidencia de Larry Armony, de San Cristóbal y Nieves, y Tesorero bajo la presidencia de Sonja Arise, de la República Dominicana. En la Asamblea General Anual de 2012, celebrada en Antigua, fue elegido Presidente de MAC para el periodo 2011-12.
---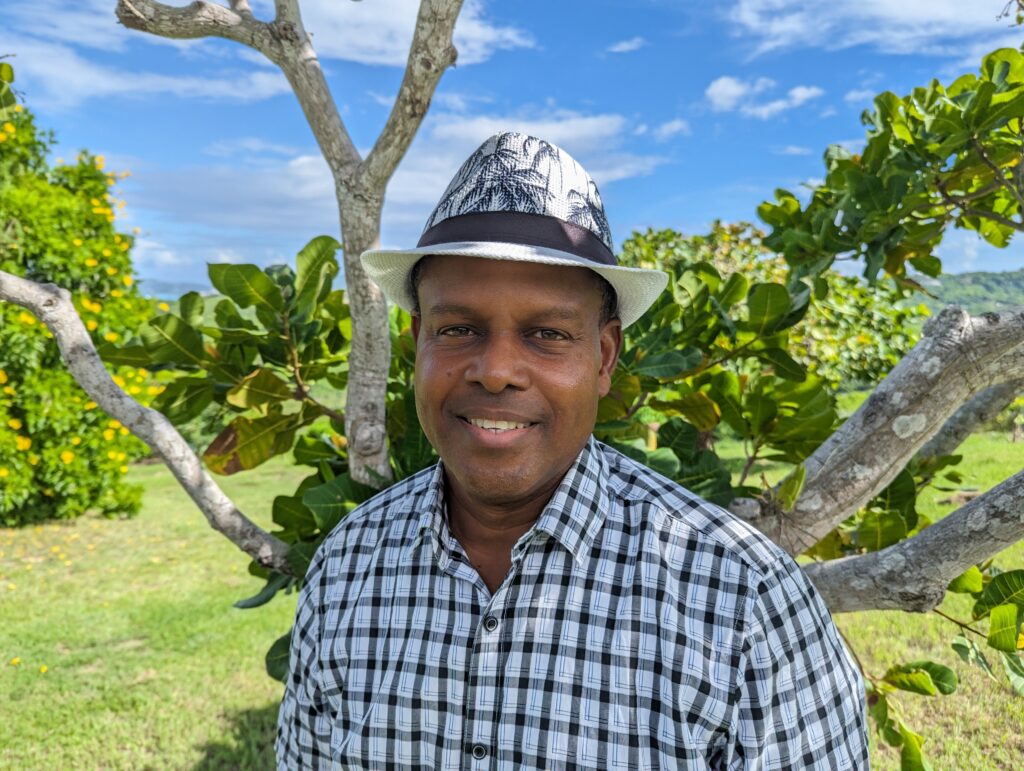 ORVILLE JAMES
Orville James es un líder visionario y un administrador del arte. Como dinámico Presidente del Consejo de Administración del Caribbean Museum Center for the Arts de St. Croix (Islas Vírgenes de Estados Unidos), aboga apasionadamente por la fusión de cultura y creatividad. Es licenciado en Ingeniería Mecánica por la Universidad del Sur de Florida. Orville ha pasado sin problemas al ámbito de la gestión de complejos proyectos de construcción de capital y energías renovables en las Islas Vírgenes estadounidenses de Santa Cruz, Santo Tomás y San Juan.
Más allá del sector de las energías renovables, dedica su tiempo a diversas iniciativas sin ánimo de lucro, mostrando su inquebrantable compromiso con la música, las artes visuales y expresivas, la cultura, el deporte y la capacitación de la comunidad. Ha sido reconocido por su servicio a la comunidad y su destacada labor como voluntario. En su tiempo libre, a Orville le gusta escuchar música, la jardinería y la naturaleza. Es miembro individual de la Asociación de Museos del Caribe.
Orville es un profesional de las artes y la cultura comprometido con la expansión del rol de la cultura y las artes en el desarrollo de ciudadanos del mundo responsables y conscientes de su cultura. Nacido en Dominica, la isla natural del Caribe, y como ciudadano caribeño, está especialmente interesado en las causas de la región caribeña que giran en torno al desarrollo de capacidades. En concreto, el papel que desempeñan las artes y la cultura en el fomento de la educación y de ciudadanos caribeños social y culturalmente responsables. Muchas de estas nociones recaen en las responsabilidades cívicas de nuestras instituciones culturales como los museos y, con este fin, formó parte del comité de Becas en el 2022 para la Conferencia del MAC, celebrada en Bahamas en el 2023.
---
NOMINATIONS AU CONSEIL D'ADMINISTRATION DE LA MAC 2023/2024
Catégorie des membres individuels
deux sièges à pourvoir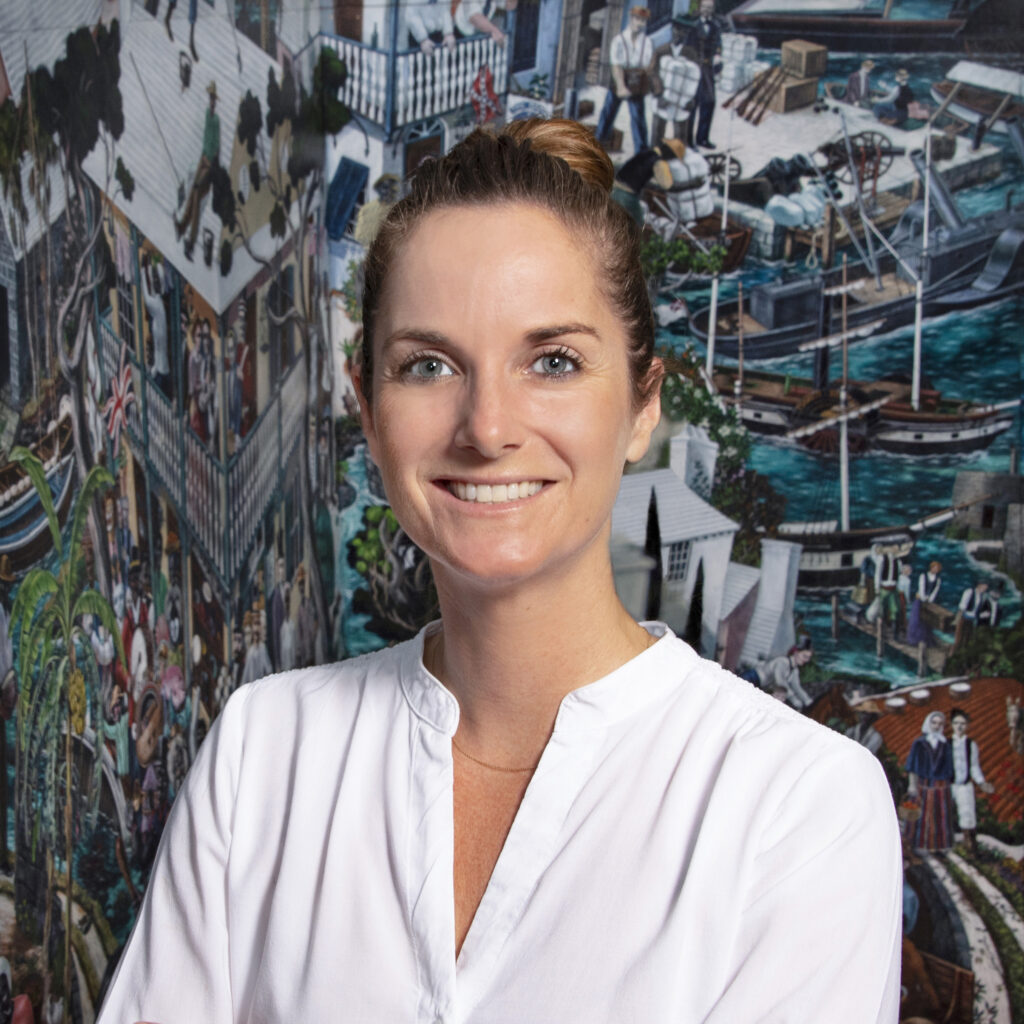 Elena Strong pour le MUSÉE NATIONAL DES BERMUDES
Le Musée National des Bermudes (MNB) abrite le passé culturel et l'avenir collectif des Bermudes. Il vise à intégrer l'apprentissage de l'histoire des Bermudes dans tout parcours pédagogique sur l'île. Le MNB est une organisation non gouvernementale à but non lucratif créée en 1974 sous le nom de Musée Maritime des Bermudes. Il a, depuis, dépassé son mandat initial, qui était axé sur l'histoire maritime et la restauration du plus grand fort des Bermudes, le Keep, au Chantier Naval Royal. Au cours des cinq dernières décennies, le MNB a transformé des remparts, des bastions et des bâtiments historiques autrefois abandonnés en un musée de premier ordre. Il a constitué la plus grande collection d'objets historiques des Bermudes – plus de 80 000 objets couvrant 500 ans d'histoire et de culture bermudienne – et s'est associé à des étudiants, des chercheurs et des universitaires locaux et étrangers pour mener des recherches archéologiques et historiques. Le MNB a réaménagé ses bâtiments militaires historiques pour en faire des espaces d'exposition, d'éducation, de communauté et de recherche, un laboratoire de conservation et des lieux d'événements.
La représentante du MNB est la directrice exécutive Elena Strong, qui est responsable de l'ensemble de la gestion et des opérations du musée. Elle a récemment conduit son équipe à collecter plus de 9,9 millions de dollars pour soutenir une nouvelle vision du MNB en tant que ressource éducative vitale et partenaire communautaire inébranlable, tout en élevant le niveau de recherche et de réflexion du monde atlantique.
Elle s'est récemment attachée à modifier la manière dont l'histoire est partagée et enseignée sur l'île. Mme Strong et le MNB utilisent des approches d'apprentissage participatif et transformatif pour fournir de multiples points d'entrée permettant aux gens de mieux se connecter au passé des Bermudes ; par exemple, des projets communautaires de crowdsourcing, des récits numériques, la généalogie, des expositions d'art contemporain et des programmes d'apprentissage formels et informels. M. Strong est titulaire d'un master en études muséales de l'université de Toronto (Canada) et d'une licence en anthropologie de l'University College London (Angleterre).
Strong est membre de l'AMC depuis 2019, a été élue au conseil d'administration en tant que membre institutionnel en 2020, et a ensuite été élue par le conseil d'administration pour servir en tant que coprésidente de l'AMC aux côtés du Dr Shani Roper pour 2022-23.
Dans son rôle de coprésidente, Mme Strong s'est concentrée sur la construction d'un avenir stable pour l'AMC. Avec sa collègue du Conseil national d'administration, Katie Bennett, elle a créé le premier plan de financement annuel de l'AMC. Avec la coprésidente, Mme Roper, Mme Strong s'est engagée à veiller à ce que l'AMC dispose des infrastructures internes, du financement et de la capacité nécessaires pour se développer et rester une ressource pertinente pour et sur les musées des Caraïbes et de la région caribéenne.
---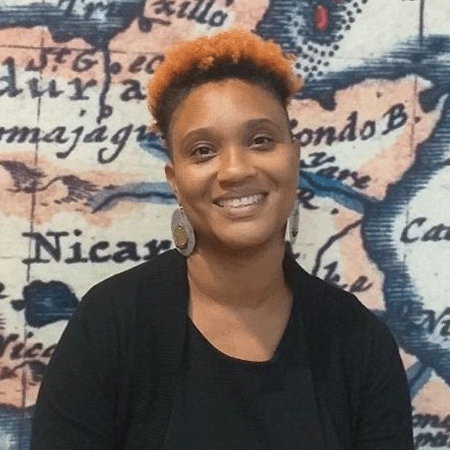 Dr. Shani Roper pour le MUSÉE DE L'UNIVERSITÉ DES INDIES OCCIDENTALES – JAMAÏQUE
Créé en 2012, le musée de l'Université des Indes occidentales documente, collecte, préserve et expose l'histoire et l'impact de l'Université des Indes occidentales (UIO) dans les Caraïbes et dans le monde. Institution ancrée dans la région, le développement de l'UIO continue d'être façonné par d'importants événements socio-économiques, politiques et intellectuels tels que le radicalisme noir, le colonialisme, l'indépendance et la décolonisation, ainsi que le changement climatique, le développement durable et la pandémie de Covid-19, et développe des programmes éducatifs en réponse aux besoins régionaux. Les expositions du musée de l'UIO s'appuient sur des entretiens oraux, des photographies, des documents d'archives et des objets pour explorer la manière dont ces événements ont façonné la vie des étudiants et les cultures de travail du personnel, et pour révéler comment l'institution a évolué en interne en réponse aux événements régionaux et mondiaux. Les expositions passées et actuelles se sont concentrées sur des thèmes tels que les origines de l'UIO, le carnaval, les manifestations étudiantes et la pandémie de Covid-19.
La représentante du musée de l'UIO est la conservatrice Shani Roper. Elle travaille dans le secteur depuis plus de vingt ans et a commencé sa carrière muséale à l'Institut de la Jamaïque, au musée d'histoire et d'ethnographie, en tant que conservatrice adjointe, avant d'occuper les fonctions de chargée de recherche et de directrice par intérim du Liberty Hall : L'héritage de Marcus Garvey. Historienne sociale de formation, Mme Roper s'intéresse à l'histoire de l'enfance caribéenne, à l'histoire des traumatismes dans les contextes de la majorité noire, à la pratique de l'éducation muséale et à l'histoire de la culture et de l'art.
Le Dr Roper est membre de l'AMC depuis 2018 et a travaillé en tant que bénévole dans de multiples comités jusqu'à son élection au conseil d'administration en 2020. En 2021-22, elle préside le comité AMC-ICOM de définition du musée de la Barbade qui a conduit à la publication "Accessing a Caribbean Definition of a Museum : A Preliminary Assessment"(Accéder à une définition caribéenne du musée : une évaluation préliminaire), publié en six langues. Elle a ensuite été élue par le conseil d'administration comme coprésidente de l'AMC aux côtés d'Elena Strong pour 2022-23. Mme Roper s'est engagée à assurer le développement durable de l'AMC en tant qu'institution professionnelle régionale soutenant les pratiques muséologiques caribéennes dans l'ensemble de la région. En tant que tel, le Dr Roper serait honoré de servir un autre mandat au conseil d'administration pour améliorer les avantages des membres par le biais du comité de formation et continuer à soutenir les objectifs stratégiques de l'AMC.
---
Catégorie des membres individuels
un siège à pourvoir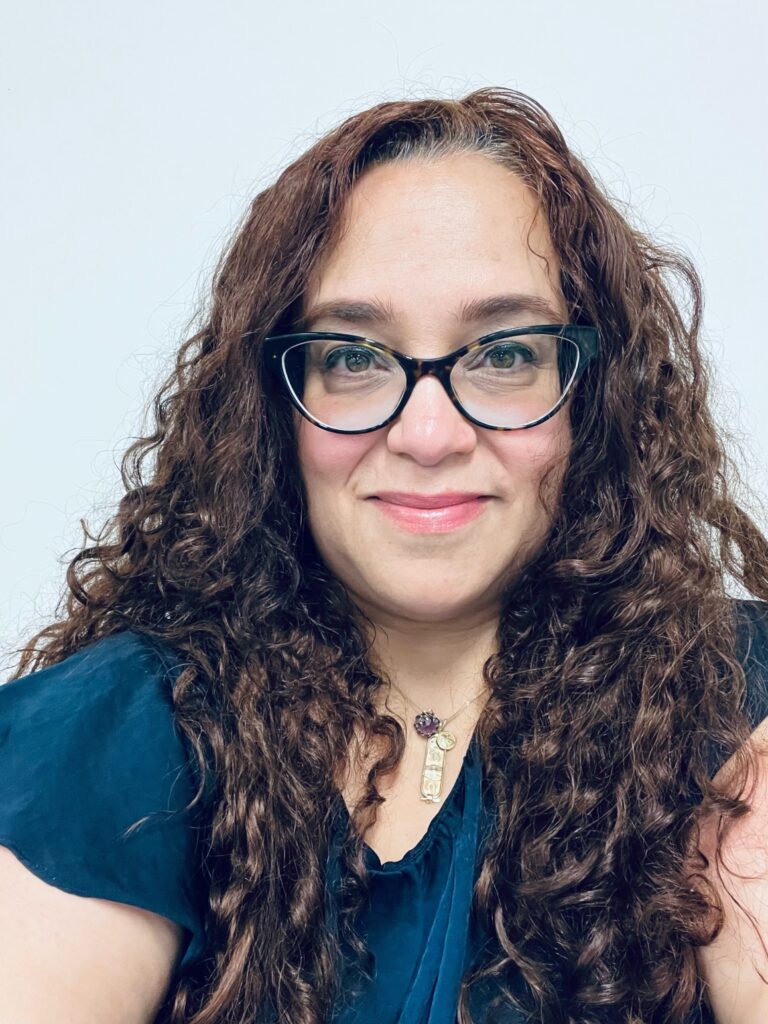 LOURDES RANERO
Lourdes Ranero fait partie de la communauté des musées depuis 22 ans en tant que registraire. Elle est actuellement greffière en chef au Patricia & Phillip Frost Art Museum à Miami, en Floride. Après une vingtaine d'années passées dans les musées, ceux-ci sont devenus une part importante de son identité. Ranero est passionnée par l'art, la culture et les musées, et s'est toujours engagée à travailler dans un domaine qui promeut la justice civique et sociale, l'éducation, la conservation et l'histoire de l'art.
En 2019, l'Association des musées des Caraïbes (AMC) et le Smithsonian National Museum of African American History and Culture lui ont accordé une bourse de voyage pour assister à la conférence de l'AMC qui s'est tenue à Fort-de-France, en Martinique. Depuis lors, elle a contribué à l'AMC en facilitant les traductions, en aidant en coulisses lors des événements et des programmes de l'AMC lorsque de l'aide est nécessaire, et en tant que membre dévouée du comité de la lettre d'information depuis 2020.
Faire partie de l'AMC a changé sa carrière professionnelle car cela l'a aidée à voir de nombreux autres collègues caribéens qui travaillent dur pour aider leurs institutions et qui, en même temps, offrent leur soutien à d'autres institutions. L'AMC est sa communauté.
---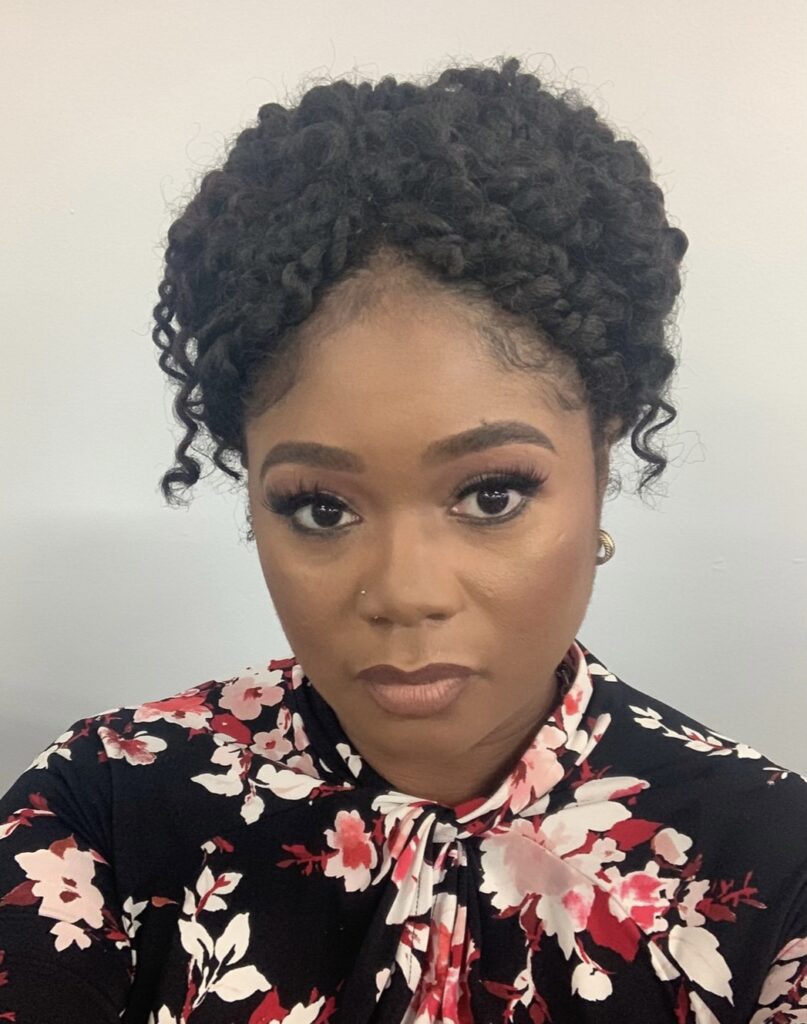 NAMEIKO MILLER
Nameiko Miller est une professionnelle hautement qualifiée et expérimentée dans le domaine de la muséologie, avec une solide formation universitaire et une passion pour la promotion et la préservation de la culture et du patrimoine des Caraïbes. Titulaire d'une licence en histoire de l'université des Bahamas et d'une maîtrise en muséologie de l'université de Floride, elle a acquis de solides connaissances et compétences qui font d'elle une candidate idéale pour le conseil d'administration de l'AMC.
Outre ses réalisations académiques et professionnelles, elle s'est engagée activement auprès de l'Association des musées des Caraïbes. Elle a consacré deux années au comité du bulletin d'information de l'AMC, où elle continue à jouer un rôle crucial dans la diffusion d'informations précieuses aux membres de l'AMC. Elle a également siégé pendant deux ans au comité de la conférence, contribuant à l'organisation et à l'exécution réussie d'événements importants, et a fait des présentations lors de deux conférences de l'AMC, partageant ses connaissances et ses idées avec d'autres professionnels du secteur.
Outre son engagement au sein de l'AMC, Mme Miller participe activement au Conseil international des musées (ICOM), où elle siège actuellement au comité d'examen de l'allocation stratégique de l'ICOM, qui contribue à l'allocation de ressources et de fonds à divers musées dans le monde. Elle est conservatrice à l'Antiquities Monuments & Museum Corporation depuis décembre 2018.
Si elle a le privilège de siéger au conseil d'administration, elle apportera son expertise en matière de collecte de fonds, de réseautage et d'engagement communautaire pour renforcer les efforts de sensibilisation de l'AMC. Elle s'engage à faire en sorte que l'AMC reste une institution dynamique et inclusive, qui favorise les échanges culturels et célèbre notre patrimoine commun.
---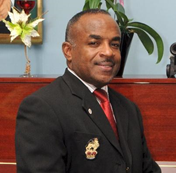 CYRIL J. SALTIBUS
Cyril Saltibus fait partie depuis plus de 17 ans de l'équipe technique du musée Le Pavillon Royal au siège du gouvernement de Sainte-Lucie. Également connu sous le nom de "Major Saltibus", il est un officier commissionné de la Reine de la British Army Cadet Force (ACF). Il a été l'aide de camp de la gouverneure générale de Sainte-Lucie, Son Excellence Dame Louisy, de 2004 à 2006, et a été reconduit en avril 2022 comme aide de camp de Son Excellence M. Charles, gouverneur général par intérim de Sainte-Lucie. Saltibus est l'ancien maire de la circonscription de Vieux-Fort Sud à Sainte-Lucie et est actuellement consultant au ministère du logement et du gouvernement local à Sainte-Lucie.
M. Saltibus est également conseiller du Saint Lucia National Trust, dont il a été le secrétaire, tout en participant activement à des projets de conservation dans toute l'île. Il a été président de la section sud du Saint Lucia National Trust et s'est fortement impliqué dans le projet OECS Protected Areas and Associated Livelihoods (OPAAL), en tant que président entrant au conseil d'administration de l'entreprise Eco-South Tours.
Il a rejoint l'Association des musées des Caraïbes (AMC) après la création du musée Le Pavillion Royal en 1999 et a été l'un des plus anciens membres de son conseil d'administration. Il a été vice-président sous la présidence de Larry Armony de Saint-Kitts-et-Nevis et trésorier sous la présidence de Sonja Arise de la République dominicaine. Lors de l'assemblée générale annuelle de 2012 qui s'est tenue à Antigua, il a été élu président de l'AMC pour la période 2011-2012.
---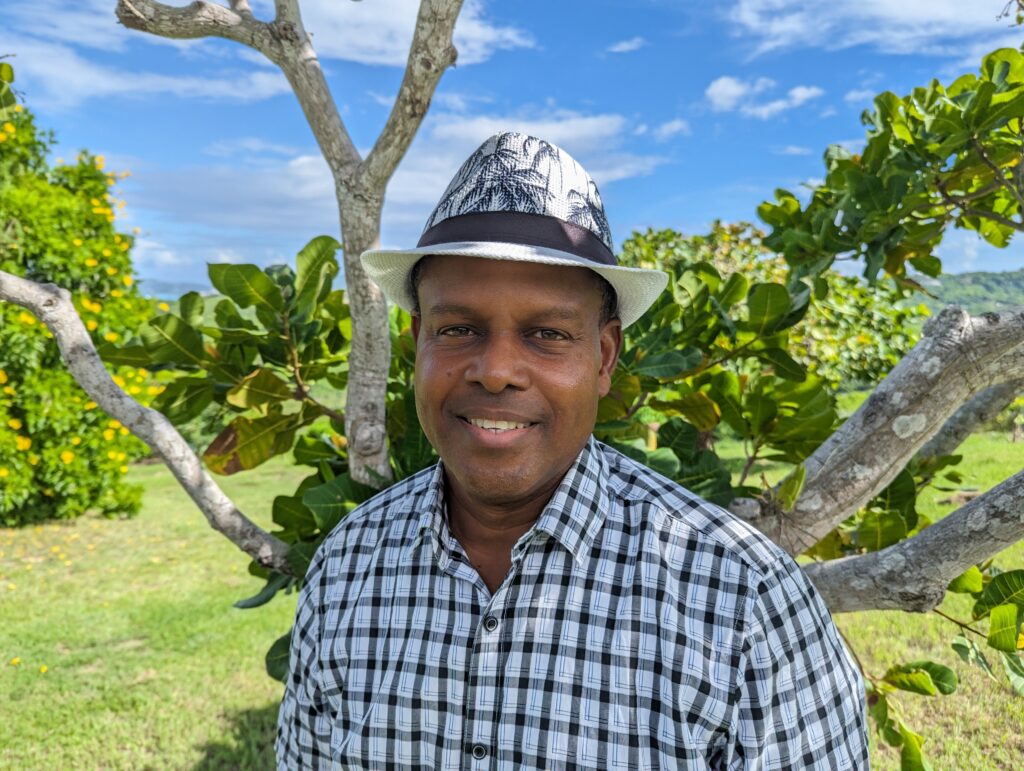 ORVILLE JAMES
Orville James est un leader visionnaire et un administrateur d'art. En tant que président dynamique du conseil d'administration du Caribbean Museum Center for the Arts à Sainte-Croix, dans les îles Vierges américaines, il défend avec passion la fusion de la culture et de la créativité. Il est titulaire d'une licence en ingénierie mécanique de l'université de Floride du Sud. Orville est passé sans transition à la gestion de projets complexes de construction d'infrastructures et d'énergies renouvelables dans les îles Vierges américaines de Sainte-Croix, Saint-Thomas et Saint-John.
Au-delà de l'industrie des énergies renouvelables, il consacre son temps à diverses activités à but non lucratif, témoignant de son engagement inébranlable en faveur de la musique, des arts visuels et expressifs, de la culture, des sports et de l'autonomisation des communautés. Il a été reconnu pour ses services à la communauté et ses efforts exceptionnels en matière de bénévolat. Pendant son temps libre, Orville aime écouter de la musique, jardiner et être dans la nature. Il est membre individuel de l'Association des musées des Caraïbes.
Orville est un professionnel des arts et de la culture qui s'investit dans l'expansion de la culture et du rôle des arts dans le développement de citoyens du monde responsables et conscients de leur culture. Né à la Dominique, l'île naturelle des Caraïbes, et en tant que ressortissant des Caraïbes, il s'intéresse particulièrement aux causes qui, dans la région des Caraïbes, sont axées sur le renforcement des capacités. Plus précisément, il s'intéresse au rôle que jouent les arts et la culture dans la promotion de l'éducation et des citoyens caribéens socialement et culturellement responsables. Beaucoup de ces notions relèvent des responsabilités civiques de nos institutions culturelles telles que les musées et, à cette fin, il a siégé au comité des bourses de voyage de la conférence de l'AMC en 2022 pour la conférence de 2023 qui s'est tenue aux Bahamas.