MAC Partners with AAAM 2020 Conference
-CANCELLED DUE TO COVID-19-
The Museums Association of the Caribbean (MAC) will partner with the Association of African American Museums (AAAM) to present a pre-conference workshop, sessions and its annual AGM at the 42nd Annual AAAM Conference in Miami, FL. The AAAM conference theme, "Sun, Soul and Soil: Diasporic Blackness and Justice in Global Museums" encapsulates the international dimension of the conference which will consider the global impact of African American institutions, explore concepts of blackness and justice in museums around the world, and look at the work of museums throughout the Black diaspora. The two organizations are inspired by the richness of the collective museum cohorts coming together, and look forward to discovering organizational intersections and ingenuity. The conference welcomes professionals from museums, archives, libraries, cultural centers and academia; August 5-8, 2017 at the JW Marriott Marquis Miami in downtown Miami, FL.

As part of this co-convening MAC will present a pre-conference day workshop on "Advocacy Skills for the Museum Professional" on August 5th, present multiple sessions by its members during the conference program and hold its Annual General Meeting as part of the conference proceedings on August 7th. These programs will be open to all registered conference participants.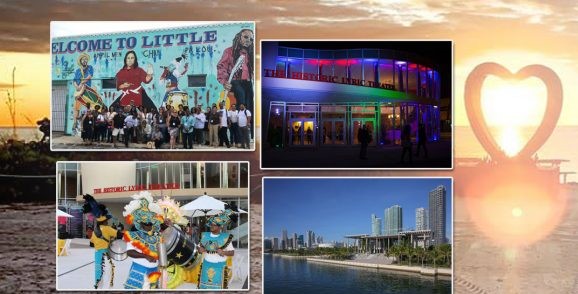 Natalie Urquhart, MAC President, says she is "excited to be working with AAAM again after our successful partnership in 2017 when AAAM hosted the MAC conference in Miami. We are particularly pleased to be able to enhance the Caribbean and Caribbean diaspora offerings at the conference."
AAAM President, LaNesha DeBardelaben, says she is "thrilled to be bringing both constituencies together again to extend the learning and technical exchanges."
About Museums Association of the Caribbean (MAC)
Established in 1987, MAC works to strengthen links among Caribbean museums, their staff and associates, so that they may foster and promote an appreciation and understanding of their common heritage through education and the development of professional standards of practices. The association serves as a forum for the exchange of information and ideas through meetings, publications and museum exchanges. MAC's main objectives are to develop common policies relative to the role of museums and duties of curatorial staff, to act as an advisory board for governments and institutions regarding museum development and to develop relationships with international and other regional museum-related organizations.
About Association of African American Museums
Established in 1978, the Association of African American Museums (AAAM) is a nonprofit museum service organization established to support African American museums— nationally and internationally and the professionals who protect, preserve and interpret African American art, history and culture. Established as the single representative and principal voice of the African American museum movement, the Association seeks to strengthen and advocate for the interests of institutions and individuals committed to the Preservation of African-derived cultures.
---